Posted by Jodi Petersen on Jul 25th 2019
I have been pondering what I could possibly say to describe the beauty of these frames. I do not know if I can do these frames justice with my words, but I'm sure going to give it a whirl! I love the color variation in these barnwood frames no two are the same. The width of the frames makes such a statement. I think these two frames are my absolute favorite! The Beachcomber Reclaimed Wood, and the Durango Barnwood Frame.
Lets start with the Durango Barnwood Frame https://mybarnwoodframes.com/durango-barnwood-frame/
Unique barnwood picture frame crafted from authentic reclaimed wood. Perfect in a western or coastal décor, the Durango barnwood picture frame is an extra wide reclaimed wood frame built from scrap ends of lumber used in the barnwood picture frame manufacturing process. Each piece of wood is carefully reclaimed from used fencing and old siding, then we carefully match and contrast wood colors to give you a unique background of rustic wood surrounding your photo. The rustic wood retains all the character, saw marks, knots, irregular grain, nail and screw holes common to reclaimed wood. Hanging hardware is included to allow you to hang the frame either horizontally or vertically, both look fantastic!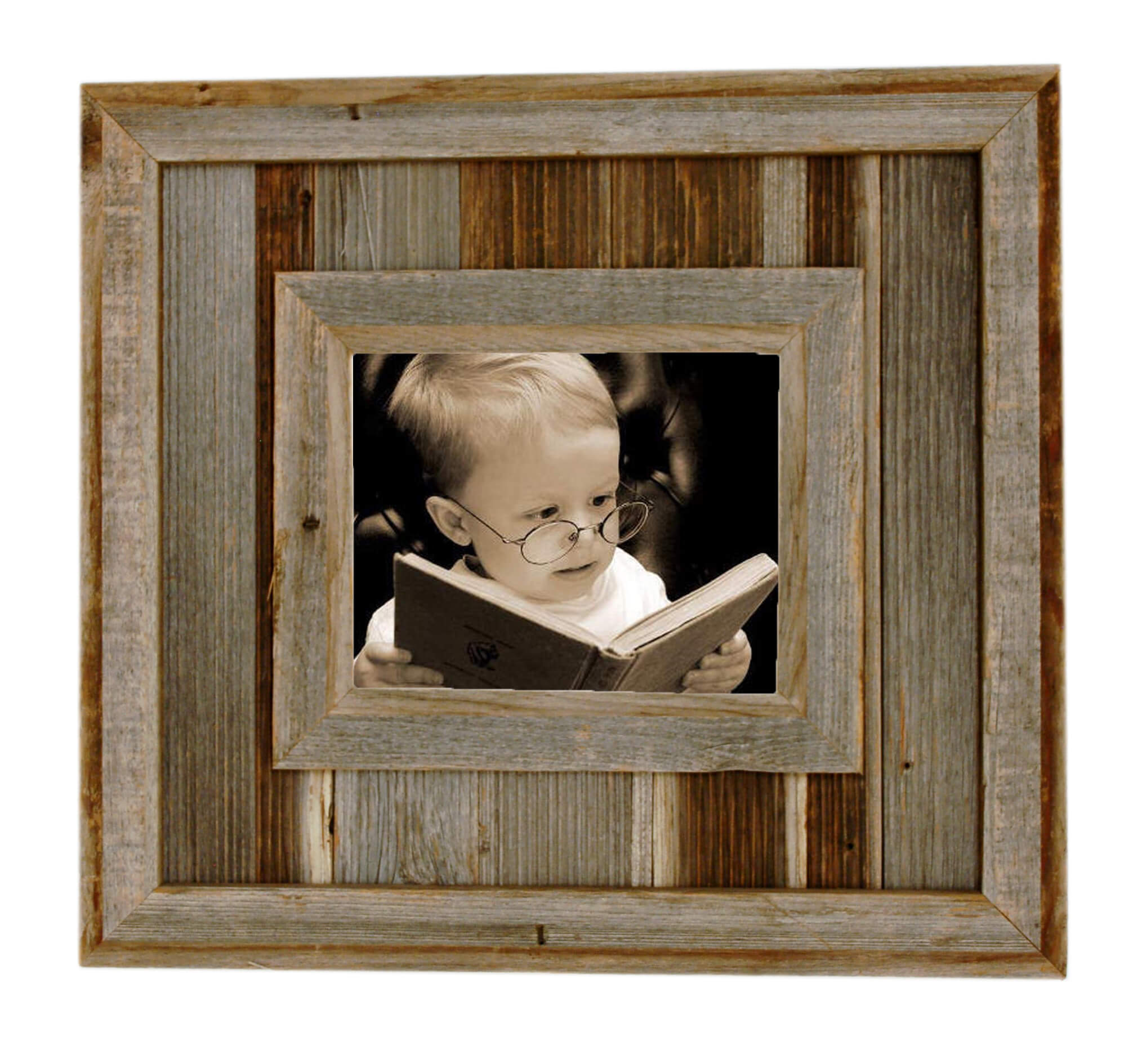 The picture area is surrounded by a two-piece inner frame approximately 1 -3/4 inches wide. The outside edge of the frame is also surrounded by a second 1-3/4 inch frame edge with mitered frame corners.This frame is 1-inch thick from front to back. Each frame will come with a cardboard backing and flexible push points to hold your image in place.
This is a custom Durango Barnwood Frame. One of our customers requested more gray tones, isn't it a amazing? We can make either of these frames in custom sizes, call us for a quote today 888-653-2276.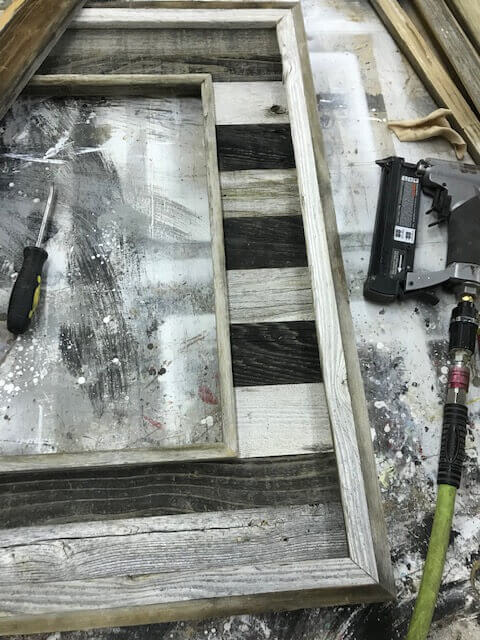 This tid bit of information below is what makes me love barnwood frames even more! The fact that I can have the exact frame style as someone else but have it look unique always peaks my interest. Lets not forget this is made in the USA, another great point.
* Please note that very small "air" spaces may exist between the barnwood slats that form the wood background. This is not a defect in the product, but rather part of its rustic appeal. In most cases, you will not notice any spaces when the frame is against the wall, but may notice them if mounted in an area where light can show through from behind the frame (for example, if you are hanging it over a window). Each frame is truly unique. Due to the character of reclaimed wood, your frame may have slightly different coloring and texture from the one pictured here.
Lets move on to my other favorite, The Beachcomber Reclaimed Wood frame. https://mybarnwoodframes.com/beachcomber-reclaimed-wood-picture-frame/
This one has 2 color options (really many more considering that reclaimed barnwood has variances in color from brown to gray tones) This would look perfect with your favorite vacation shoot from the beach!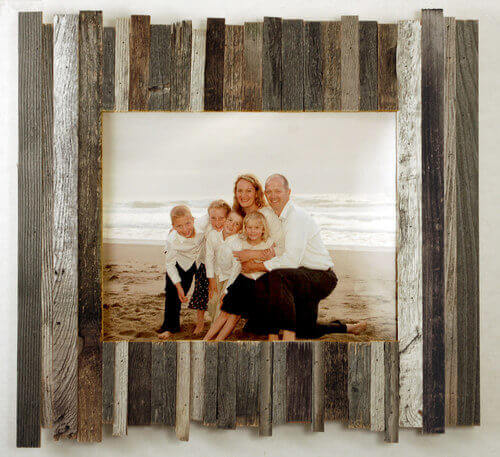 The painted Beachcomber is vibrant, and gleaming with beauty!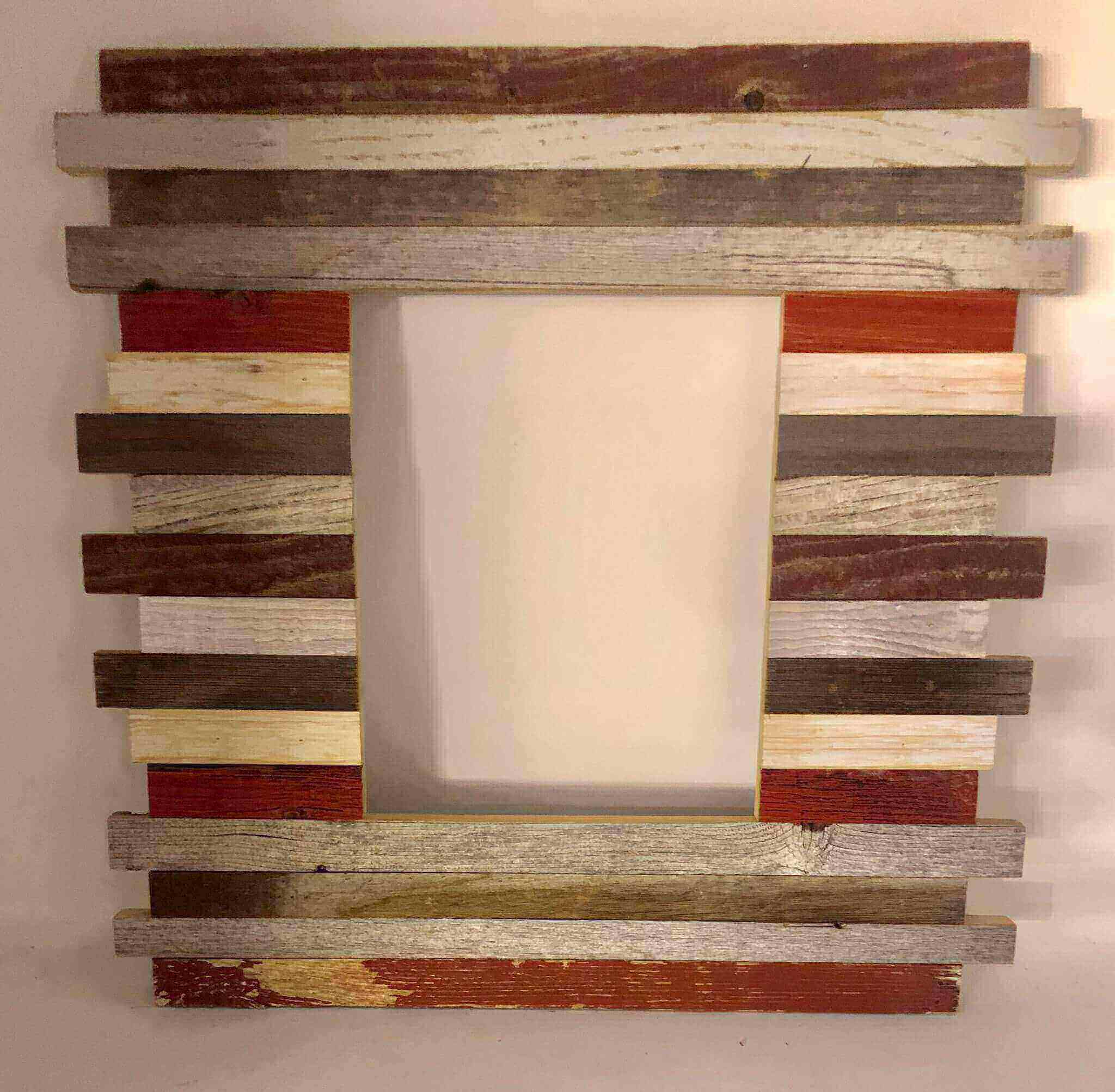 Our Beachcomber frame is a tribute to all things found, just like those simple treasures you find at the beach. We salvage strips of wood in many different shades, widths and textures then arrange them all into a beautiful frame that is a piece of rustic wall art all by itself. This frame measures approximately 4 ¾ inches wide and is available in all-natural wood that is assembled in a random order. Or you can choose a frame that includes red and white strips. You add a treasured photo or painting to complete the statement. This is a unique way to display so many different things.
Please note: Your frame is one-of-a-kind and colors and textures will vary slightly from those pictured here. It's sure to be a favorite piece in your home or office!
Just as I said, my words can not describe the beauty but you get the point. I KNOW you are thinking about which walls in your home you want to hang these. DO IT! Treat Yo Self!!