Posted by Jodi Petersen on Apr 26th 2019
We've made it to Friday, another great weekend is approaching us slowly but surely!
Did you know that our Homestead Frames also make a beautiful mirror? It happens to be our #1 Best Seller and is now in stock! This means you will get your mirror is record time! You could being hanging these beauties within a matter of days after your order has been placed!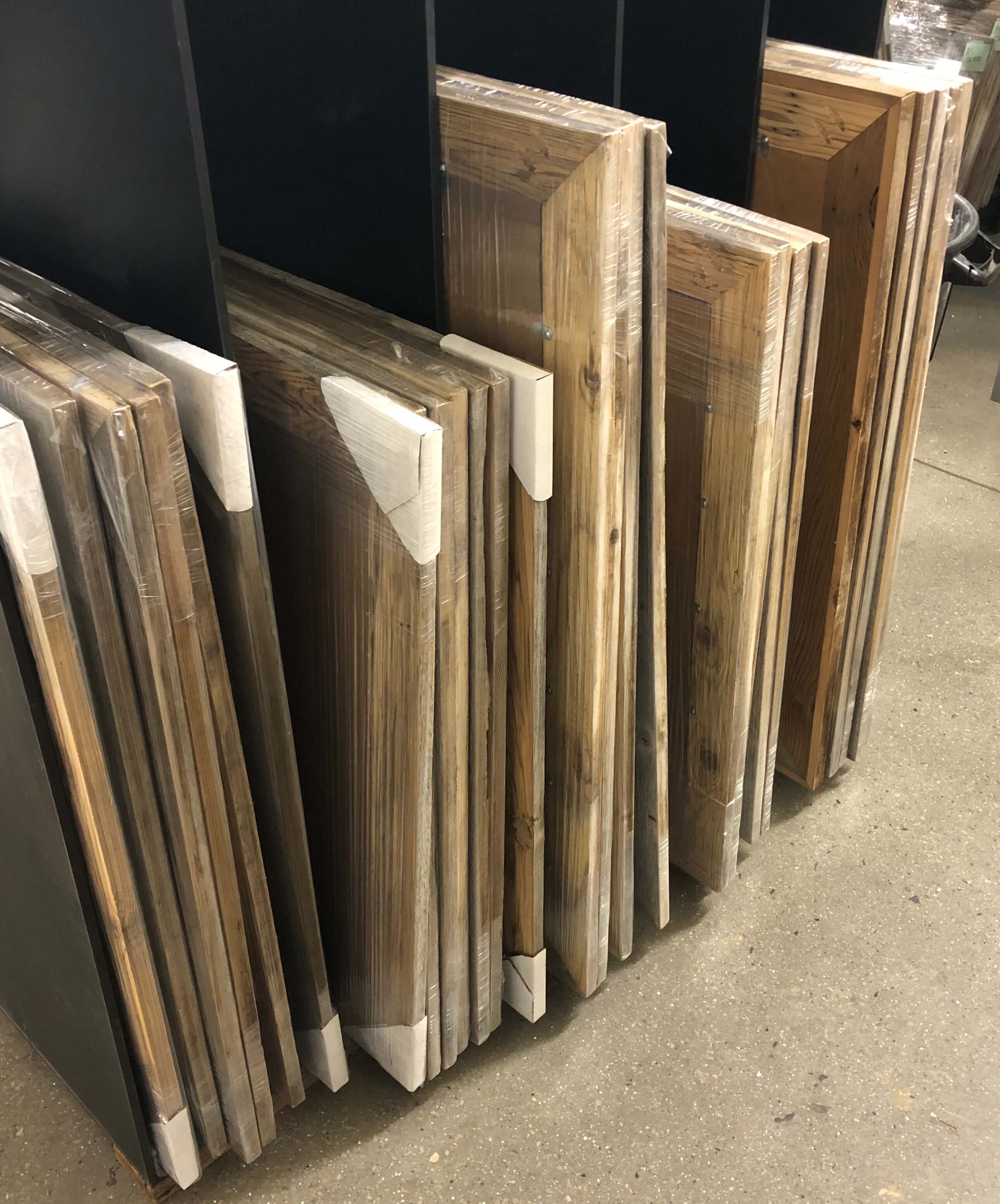 I thought you might want to see what a stock of mirrors looks like. This is just a small portion of them. We have 14 sizes to chose from! FOURTEEN SIZES, the possibilities are endless. I am positive that you can find at LEAST two places within your home of office that you could hang these beauties!
Can you picture one on your walls?
These can be hung landscape orientation OR-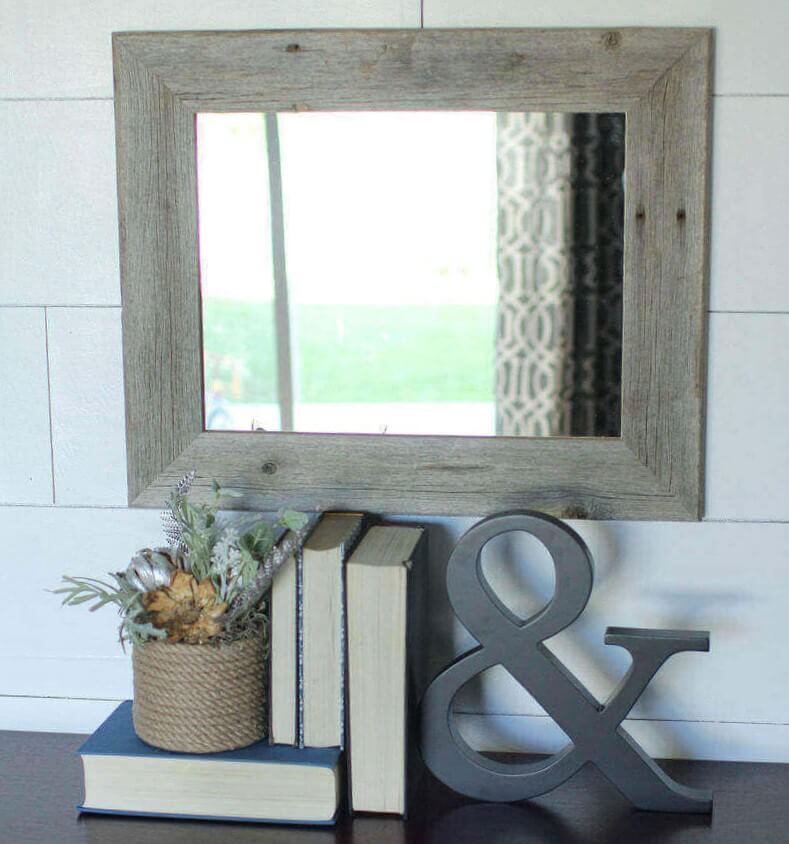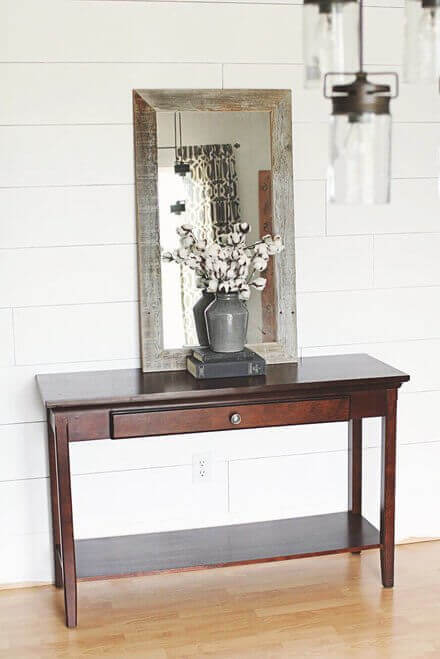 Portrait orientation with the included D- rings.
These are one of our most versatile mirrors because of the flat .75 inch profile they can fit into areas where clearance is tight. These mirrors look fantastic in entryways, bathrooms, above mantles, and in bedrooms. They compliment any decor. Another awesome thing about these mirrors is that they are made right here in the USA.

What I love about these mirrors is the simplicity. They are simple but so classic, mirrors bring so much class to a room. With the varying colors, textures and knots of reclaimed barnwood you can have several throughout the house and they look like different mirrors. They make a great conversation piece given there unique characteristics.
Treat Yo Self! Spring2019 coupon code is going strong! Get your Homestead Flat Barnwood Mirror today! Trust me, you will not regret it! You will love it more everyday!