Posted by Jodi Petersen on Apr 10th 2020
When I am shopping for mirrors (or anything for that matter) usually I have an idea of what I am looking for. There are always those moments when I get distracted by the beauty of another item that I feel would work better than the one I am hunting for. If I can picture a item on my wall, that is how I know that I NEED it. Does that ever happen to you? What is it that makes you realize you have to have a item? Do you ponder it for sometime to see if you keep thinking about it? Do you just purchase it right away? I am not a impulse buyer with home decor, I like to make sure that I really, really want it.

We have mirrors that would side track me from what I set out to find. I love abstract mirrors, which is why I have to show you!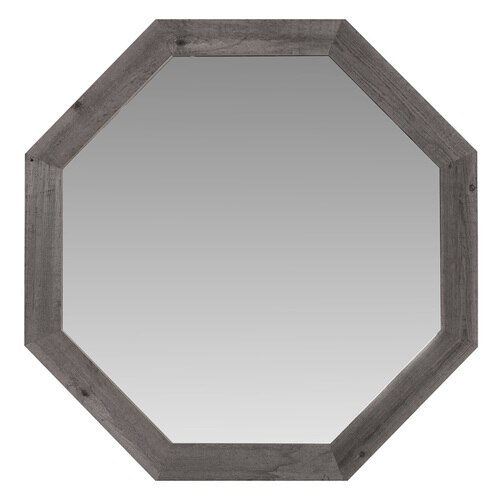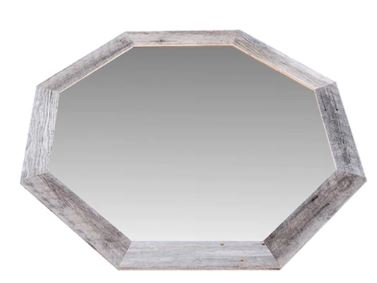 I love this angle of the mirror, it really shows the depth.
This is one of our newer items made by Mitch, one of the creative Co- owners. The frame width is 3" wide and has a low profile of only 3/4 deep. This mirror looks great in any room. It is would certainly be a good focal point to a room.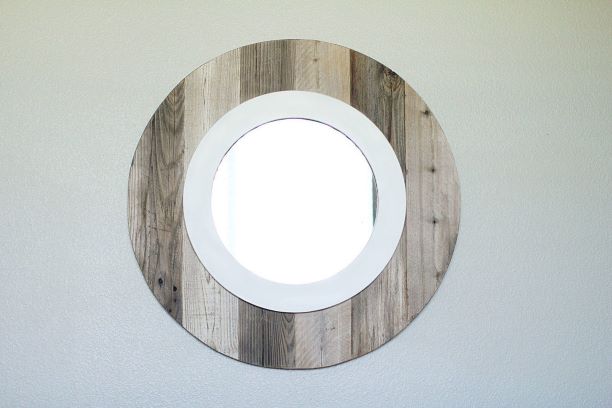 Reclaimed Barnwood slats, always a win! I know I say it all the time but I just love the way the different colors mix together making each piece unique. Another selling point for me is that this is not the typical mirror. It comes in two different sizes, 19.5" and 24".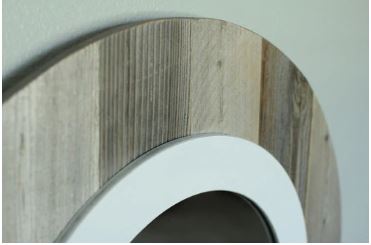 They almost look painted by the way they are weathered. It amazes me how the natural elements are able to alter colors and textures. What a benefit it is for reclaimed barnwood lovers!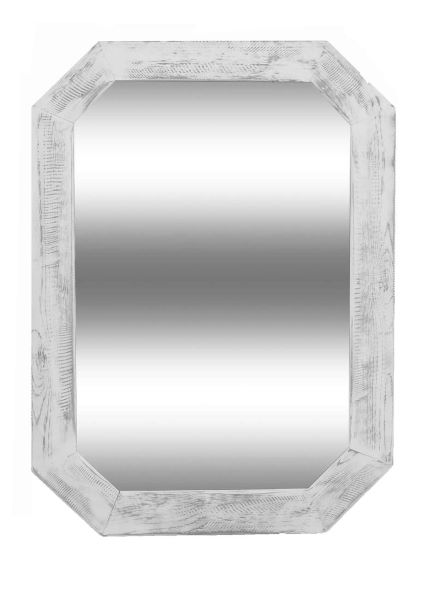 Whitewash- Lindor Rectangle Mirror
I know that I have featured this mirror previously but it is such a good abstract mirror! It bridges square and round, updating the traditional wall mirror. Mirrors are a perfect way to open up the space in any room.
All of these mirrors are going to be a awesome focal point to any room, an excellent conversation piece. Which one is your favorite? We are having a spring sale for 20% off (SPRING2020) if you are on the fence about buying! DO IT!