Posted by Jodi Petersen on Sep 13th 2019
I love the beauty that mirrors bring to the home! It is so hard to decide which one will compliment your decor the best. It can be difficult to be sure if the variations in the color will fit with your existing décor. Take the guess work out of ordering with the Bountiful Mirror series. Our newest design, modeled after our Lighthouse Series, keeps the overall look of our top selling mirror while giving you more control of the color.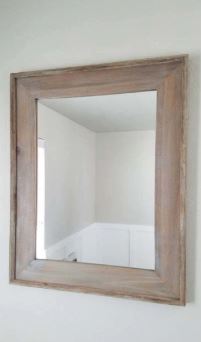 Bountiful Mirror in Beachwood
The Bountiful Mirror is made from rough Cedar that is stained and dry brushed giving it texture to resemble reclaimed wood. This processes allows for color consistency from one order to the next. Each mirror is finished in an authentic barnwood outer trim adding to the overall rustic charm of the Mirror.
Bountiful Mirror in Briasmoke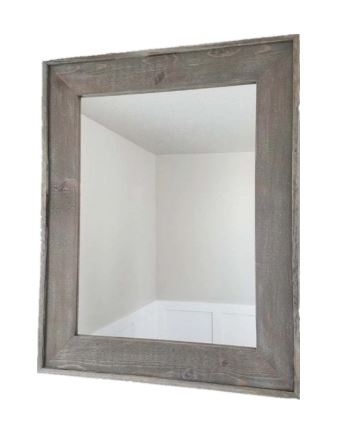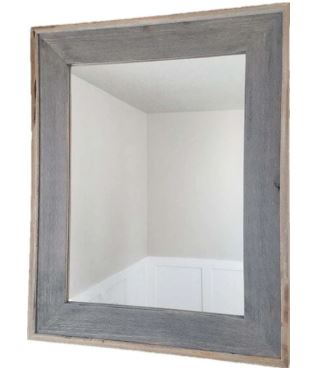 Bountiful Mirror in Weathered Gray
As you can see we offer this Mirror in three different colors: Weathered Gray, Briarsmoke (mid tone-brown), and Beachwood (light brown). We are also going to be offering this mirror in a Whitewash! Here is a sneek peek- Keep an eye out for it on our homepage under *New Products.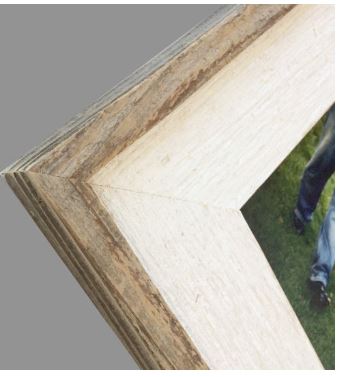 This is not the mirror BUT this gives you an idea :)
Frame width: 3 1/2 inches (3 inch Cedar frame with a 1/2 inch barnwood raised border)
Mirror can be hung horizontally or vertically.
Hanging hardware is included
Ships in 7-10 business days
Handmade in the USA
I personally love the Beachwood Mirror of all the colors. What is your favorite? As I add new posts each week I am wondering what types of posts most interest you? What are YOU looking to find out about My Barnwood Frames? Tell me everything!