Posted by Jodi Petersen on Feb 28th 2020
On a daily basis I get asked a lot of questions about frame sizes.
" How are your frames measured? Outside or inside dimensions?"
" How do I know what size frame to get for my art work?"
" What is rabbet depth referring to?"
" Why is some of my photo cut out of the frame?"
These are all great questions! It can be so confusing if you are not familiar with frame sizes. You would think that explaining picture frame dimensions would be a simple topic—unfortunately, it is far from it! To best help our customers find the right size picture frame for their artwork, I am here to fully clarify how picture frames are measured and what you should look for when shopping for a picture frame.
Frames come in a huge selection of sizes and typically the standard or common sizes are listed. So, anytime you hear standard or common sizes you should be thinking about the size of your artwork.
Frames are measured in inches in the US.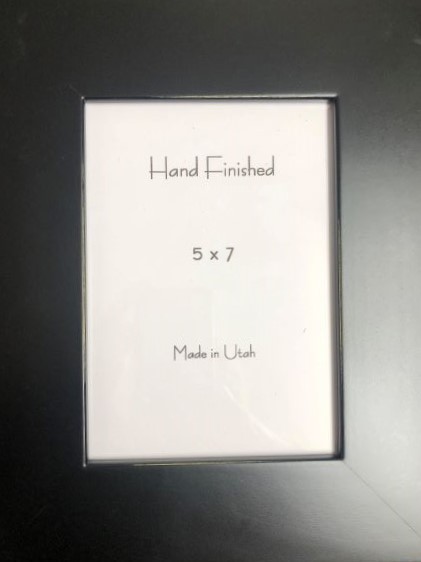 The standard way to measure is by measuring width by height. If you have a 4x6 horizontal (landscape) photo then the frame size would be listed as 6x4.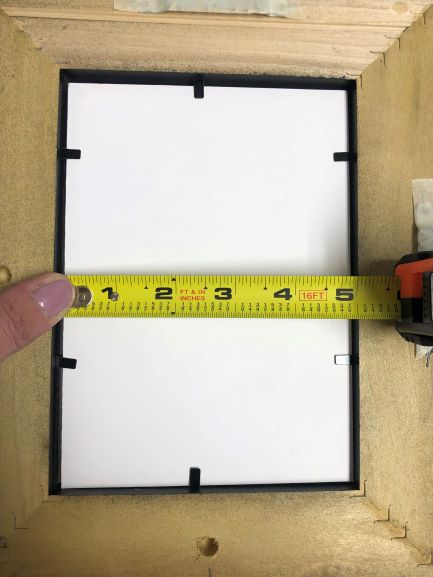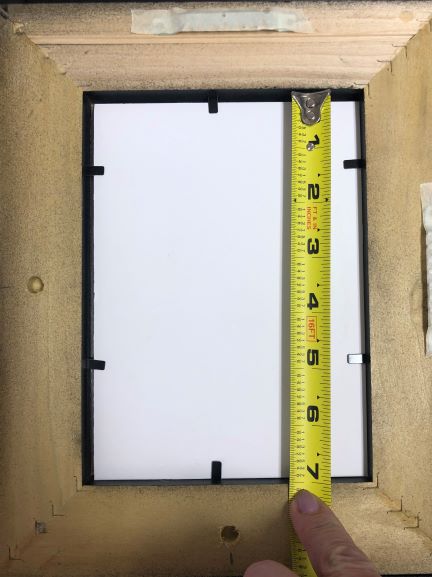 You have 2 options on the orientation you can hang your photo. Landscape which is horizontal and Portrait which is vertical.
Good rule of thumb is if the first number on the size of the frame is bigger it is for a landscape photo.
Remember that frames sizes are intended to represent the size of the picture NOT the exterior dimensions of the frame.
Keep in mind that the rabbet depth standard is 3/8" which holds the picture and glass in place, so the viewable opening will be a little smaller than the actual image.
Rabbet depth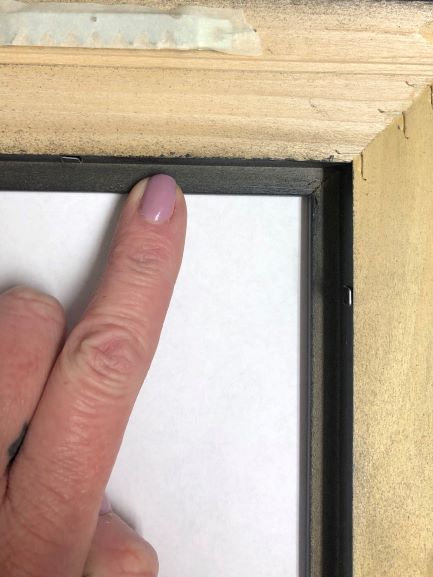 There will always be a thin border around your picture that you will not see because of the rabbet.
The best way to chose the perfect size frame is to measure the artwork and go from there. If the artwork has a border that you are wanting to show then a custom frame sounds right for you! I hope I made choosing a frame easier for you!
Does that make sense? Can I answer any questions for you? If so, shoot me a email- customercare@mybarnwoodframes.com or give me call- 888-653-2279. Happy to help!
Now that we've got the logistics of choosing the right frame out of the way, time to SHOP for your frames! Happy Shopping!
Psst Use the code BWFRAME20 for 20% off your barnwood items today!