Posted by Jodi Petersen on Dec 6th 2019
Can you believe Christmas is quickly approaching? This year has gone by so quickly! How is Christmas shopping going for you? I have a few items left plus stockings to fill, which is unheard of in my house. I normally put it off but this year I am on it! I even put my Christmas tree up BEFORE Thanksgiving! That has never happened in my entire adult life! My house is more festive than it has ever been. I love it! It might be because my oldest son will be gone for the next two years so I want to make as many memories right now that I can. I have decorations in every room on the main floor of my house, it's so pretty in the evening.
We have a new item in the shop this week, that I love! It is our Barnwood Tree with Stand- Whitewash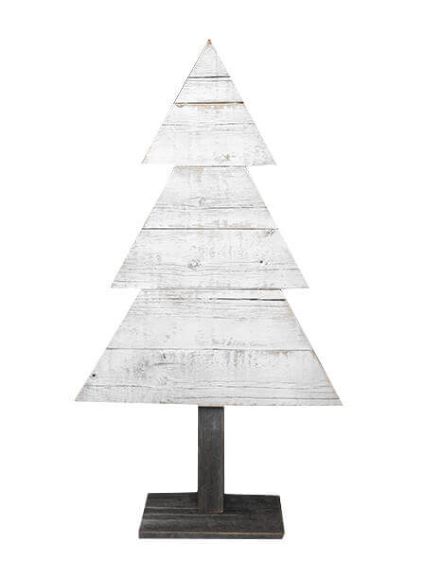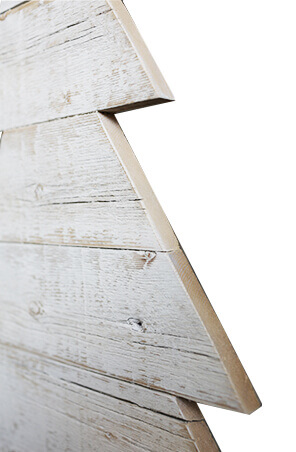 This tree is fantastic! I love how these look next to fireplaces. They have such a simple but classic look to them. They can be put anywhere since they have a stand.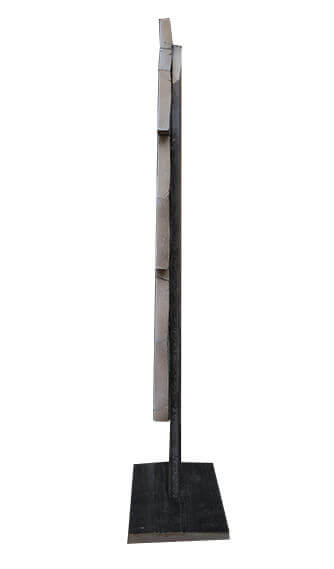 As you can see they are super slim so they are easy to store!
They stand about 18" tall. They are good size but not too big to take over other Christmas decor. What is your favorite Christmas decoration? Mine is Christmas light for sure. I always imagine what I want I can do with my home at Christmas time with decorations. I love driving around in December looking at Christmas lights and the different ways that homes are decorated. It is one of my favorite traditions of the Holiday season. I'm pretty sure that I like it more than my kids do, they just do it to make me happy. I imagine when they have their own families they will do the same thing. I think as an adult I can appreciate the traditions that were carried on from my grandparents. What are some of the traditions that you carry on or have started with your own families? Tell me everything!
We have something for everyone! I know you will agree once you start looking around. Happy Shopping!