Posted by Jodi Petersen on Nov 8th 2019
When I bought my couch, it was a beautiful deep red sectional. It was wide and just snuggled you when you sat down. It fit PERFECTLY into my family room. My only issue was it was so big that I did not have room for end tables. Which presents a dilemma, where am I going to put drinks, the TV remote and the bowl of popcorn when I am watching a movie?? This is where one of our new items comes in to save the day, AGAIN! We have the perfect Barnwood Tray to set on my ottoman or the couch to hold all the items that I need!
I love the look of this tray- It is made out of barnwood and laser engraved with "Give Thanks" with a beautiful ivy and leaves surrounding it.
Imagine, watching your favorite movie with a big bowl of buttery popcorn, licorice ropes and a coke all next to you on this tray, while you are curled up on your comfy couch. Sounds perfect right? I can tell you from experience that it certainly is!
This is the perfect size- 13 x 15" to leave on your ottoman, it makes a great decoration! This is also great for serving food. Any way that you use this tray you are going to love it!
We have a Christmas Tray as well- The kids will love this one.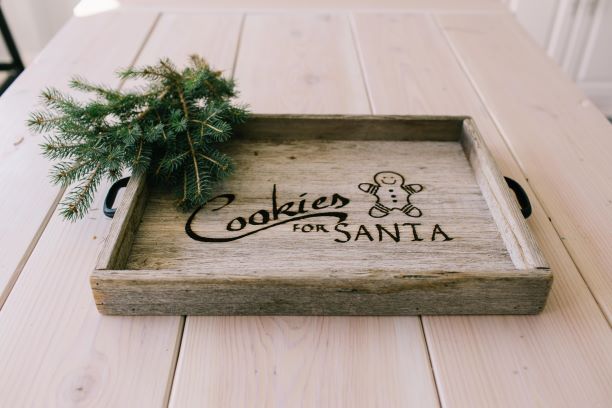 Kids will love to add this to your holiday decor. What child doesn't love to leave Santa cookies?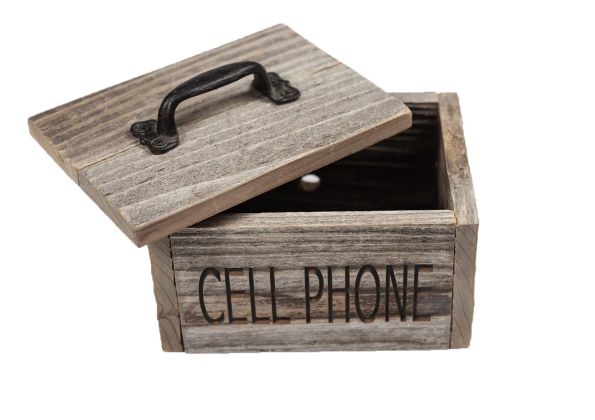 Rustic Barnwood Cell phone box. Each box is handcrafted from Reclaimed Barnwood. This box is a great solution for distracted family and friends during holiday gatherings. A great way to encourage cell phones to be put away and be in the moment. Conference rooms, family time, or anytime you need to disconnect, put your phone in the box. Box comes with a metal handle, Felt inside bottom, fitted lid, hole in back of box for charging cord, and the words "cell phone" engraved on the front of the box.
Size: Length 7.5 height 4.5 Depth 6.5
3 colors to chose from Gray, Barnwood or Whitewash. They make a great gift too!
Order yours today!