Posted by Jodi Petersen on Aug 8th 2019
I am a sucker for frames that show a good timeline. I have several pictures of my youngest son with his bestie cousin when they were babies through the years (they are 10 and 11 now).I love to showcase these memories throughout my home. The best way to document these precious moments is with collage frames. Side by side pictures, who can go wrong? We now have barnwood Hinged Frames https://mybarnwoodframes.com/barnwood-2-opening-hinged-frame/ These are perfect for showing timelines.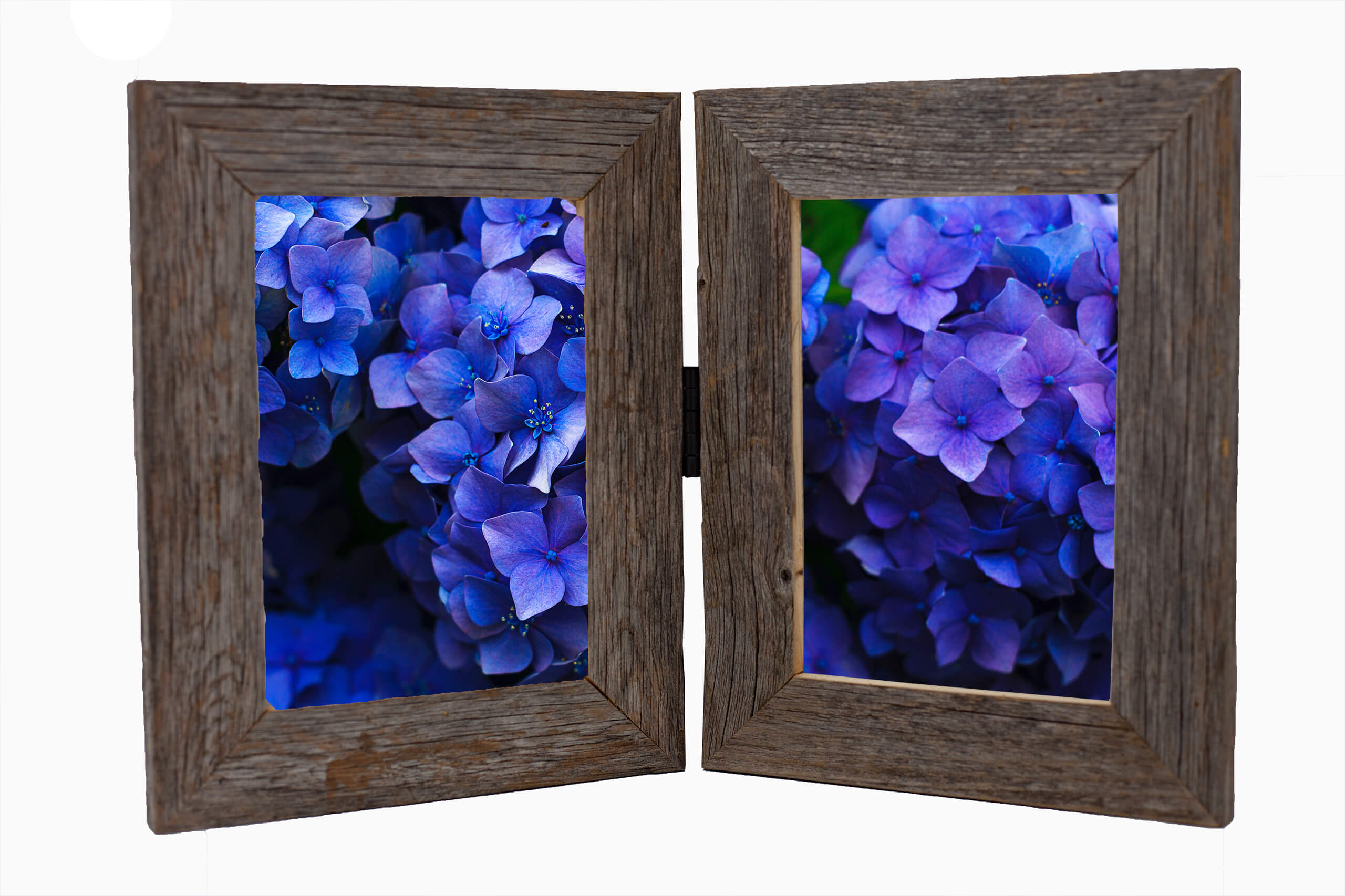 These frames are fantastic, they do not need hanging hardware so you can put them anywhere you want! Rustic barnwood decor at its finest right here. You have the choice of a inside hinge (book opening) or a outside hinge (butterfly wings opening. Both are perfect for timeline frames!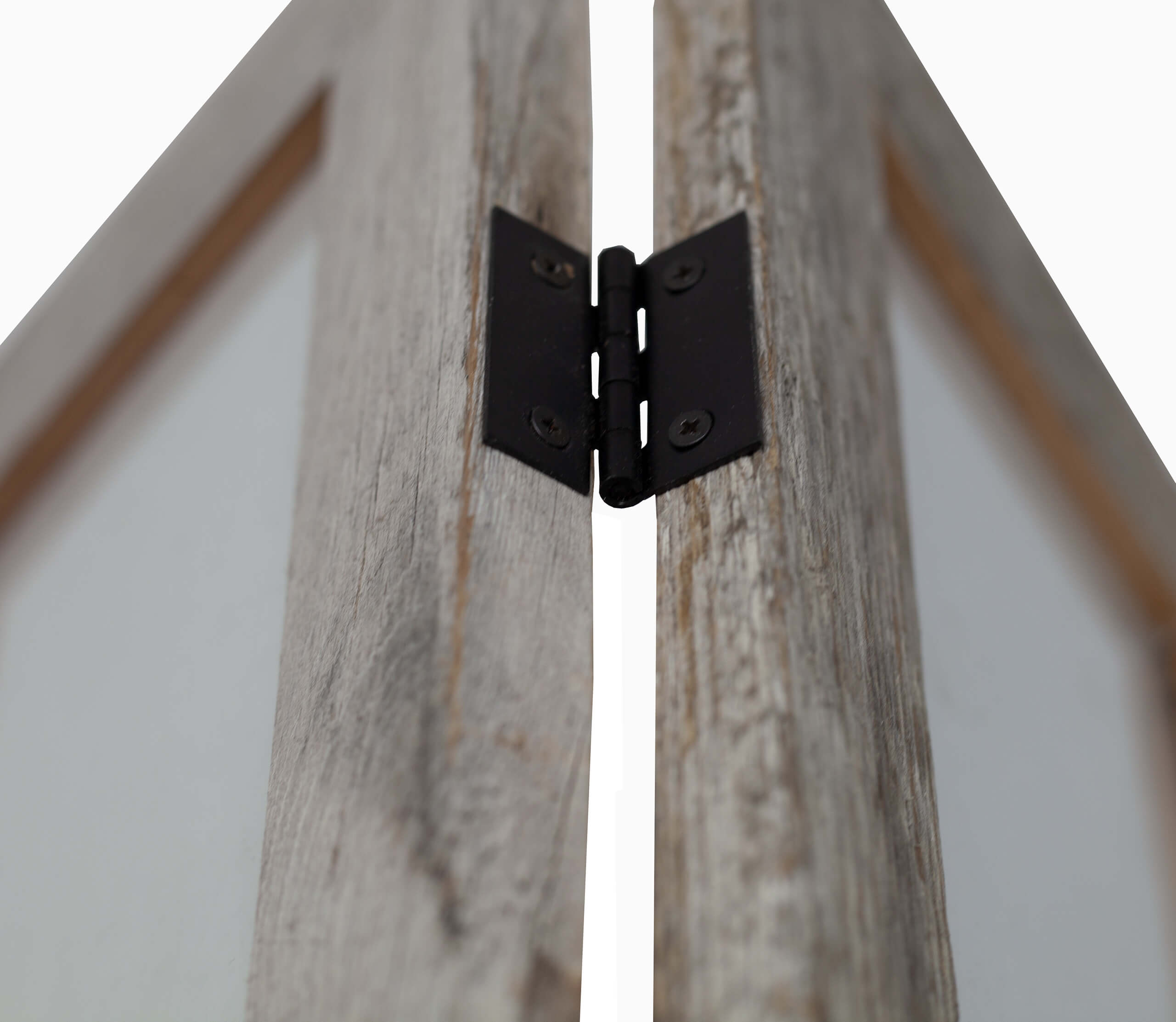 These 5x7 inch rustic barnwood frames are made from authentic reclaimed barnwood, distressed by years of wind, rain, and sun to create the perfect color and texture to frame your best moments. This barnwood frame has two 5x7 inch photo opening, 1.5 inch wide frame, and external dimensions of 14 7/8 inches wide and 9 3/8 inches high
This reclaimed wood picture frame is extremely versatile and can house any subject. It is eco-friendly and provides a great gift for self, (Treat Yo Self) others, or BOTH. This rustic frame is sure to give a backwoods feeling to any décor and remind you of the beauty mother nature can create. This frame is handmade by expert craftsmen in the United States and its simple border gives your photo the lines it needs to make your photo really stand out.
Your frame is free standing (vertical) and comes with glass and cardboard. One of the benefits of a rustic barnwood picture frame is its versatility and simplicity. Go ahead. Try to find something more appropriate than a piece of rustic barnwood to frame that fabulous photo.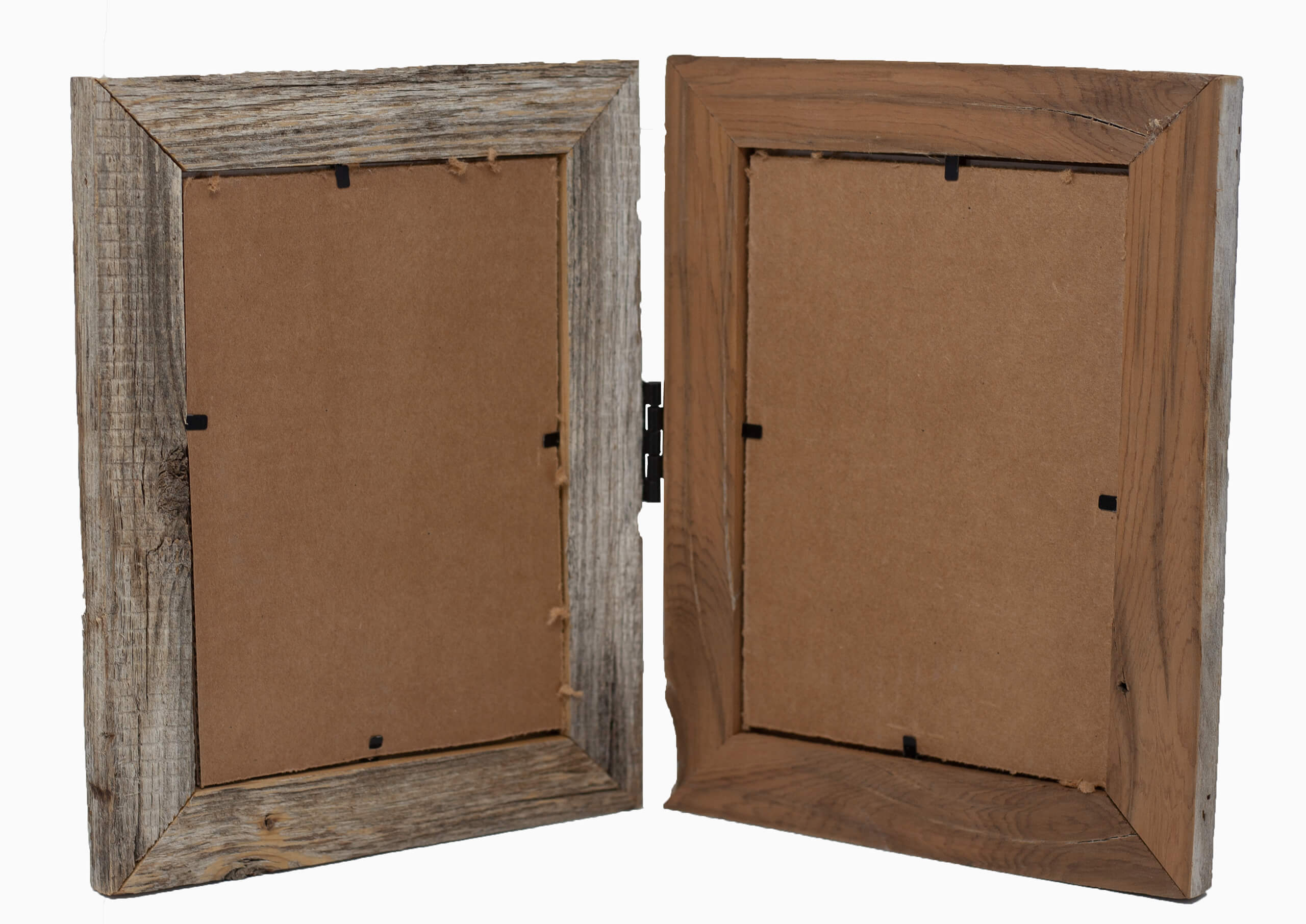 New ideas are coming to life every day! Mitch (builder extraordinaire) is coming up with new things to make all the time and I get to blog about them. It's so exciting! I have so many great things coming you way. Trust me you don't want to miss these! This is a great time to start thinking about your Christmas gift list. Picture frames are the best gift, they are timeless, they can always be used and they make spaces more inviting. Barnwood decor is the best. I am sure you have figured that out which is why you are here!