Posted by Jodi Petersen on Jul 11th 2019
This weather has been wonderful here in Utah! I spend as much time as possible outside, anything that can be done outside is the best. This frame reminds me of the great outdoors. I think of all my adventure pics and see them in this frame. One of the most versatile frames because of its neutral colors, this frame is perfect!
The Myrtle Beach series are a customer favorite, with good reason! Handcrafted from knotty alder wood stained in a dark walnut color and accented with 1/2 inch barnwood inset. This one is a true classic!
Each picture frame can be hung horizontally or vertically
The frame includes glass and hanging hardware
Cleans with a soft cloth
Backing is included and is secured with flexible push points so inserting photos is a breeze
We craft each of our rustic wood frames to withstand generations of use
Corners are glued and secured with a screw so they won't separate
Handcrafted one at a time right here in the USA.
https://mybarnwoodframes.com/myrtle-beach-rustic-frames/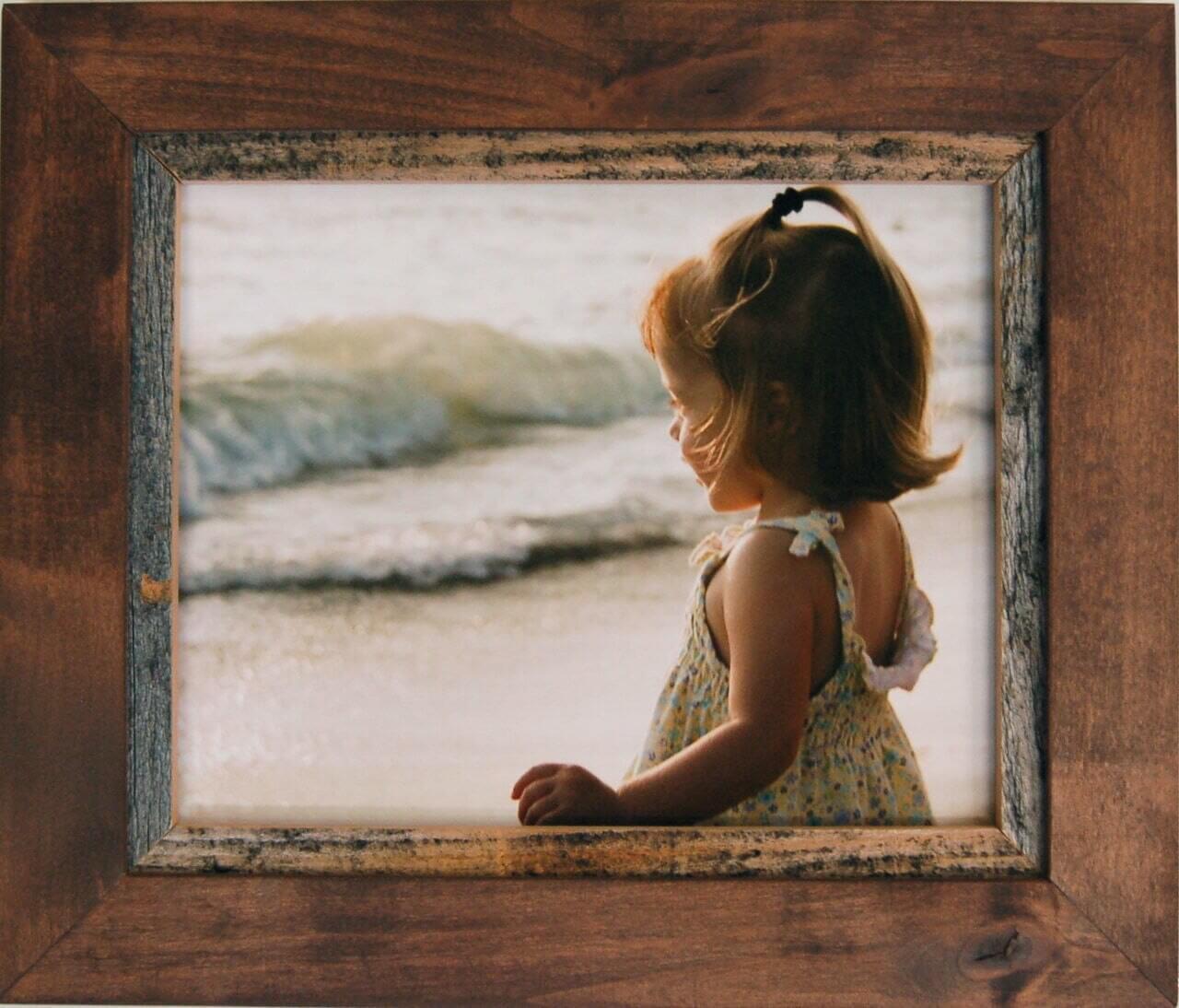 We have added a few twists to the Myrtle Beach series that I am sure you will love as much as we do.
First, is our beautiful black rustic frame. Who doesn't love black frames, it works with everything. Handcrafted from knotty alder wood painted black and accented with a 1/2 inch barnwood inset.
https://mybarnwoodframes.com/black-myrtle-beach-rustic-wood-picture-frame/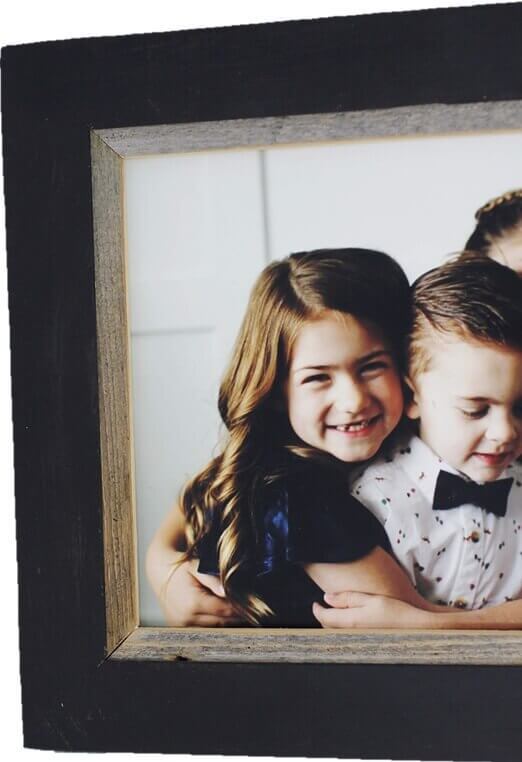 Doesn't the black look so good? I love that it is just as versatile as the original Myrtle Beach frame. This frame would look great in any color in my opinion.
Here is another sneak peek! I am sure this one is going to be a hit! This one is coming in the next few weeks so keep your eyes peeled for it in our featured products section in the middle of our homepage.
This is our beautiful White Myrtle Beach rustic frame. Handcrafted from knotty alder wood painted white and accented with a 1/2 inch barnwood inset. You can't go wrong with white! This one looks even better in person.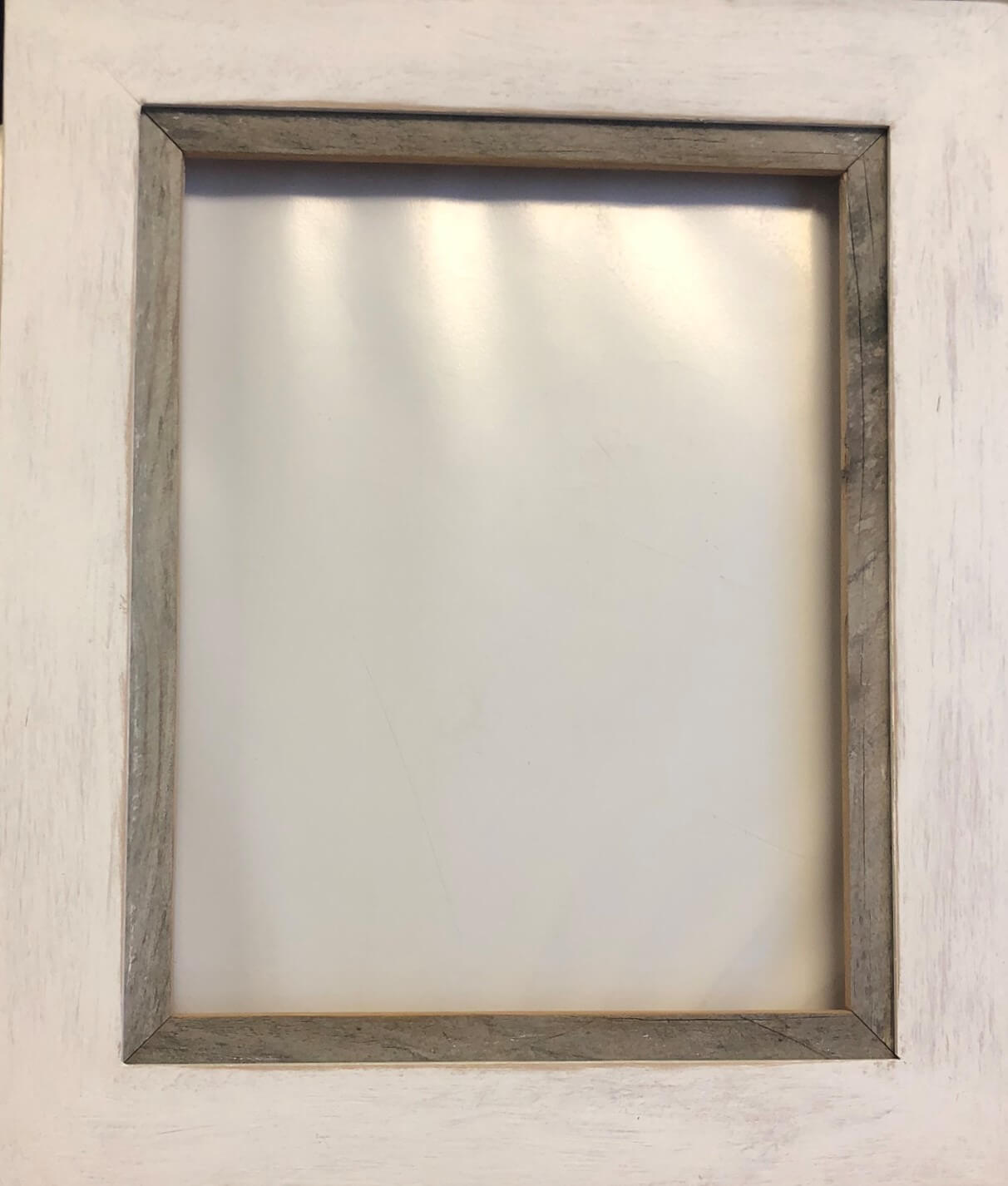 I mean Walnut, Black, and White cover all the neutral options. So many ways to Treat Yo Self. I love reclaimed barnwood items. I love the idea of taking old things and making them into something new and beautiful, such a great concept. Working with barnwood means learning to work around or with knots, holes, color variances and the many imperfections of barnwood. That makes each item a special piece of art, not to mention that we make them here in the USA!
Which one works better for your home or office? I could use ALL of these in different rooms in my home. Mixing them in a few rooms as well. What are you waiting for? Get your Myrtle Beach Series frames TODAY! Treat Yo Self!!