Posted by Jodi Petersen on Feb 14th 2020
On this wonderfully sunny Valentines Day Friday, I am excited to show off some new mirrors we added recently! We are always working to create new items to add to our shop. We love to have a variety of mirrors, as well as other products to chose from. It is so fun to imagine all the places you can add a mirror in your home, or office.
Everyone loves the Durango Barnwood Frame so why wouldn't we make it available in a mirror as well? I know you agree as you are thinking of places you can add this mirror (great minds think alike). These are great pictures but they just do not do this mirror justice! I love barnwood items so much, they have such unique character! I love that can be added in any room with ease as they have a great variety of color tones in each one.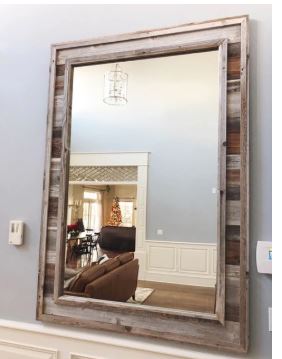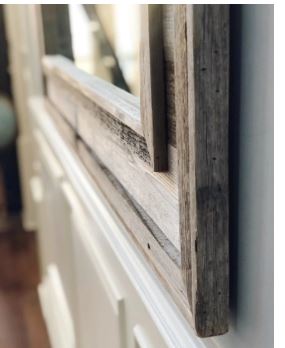 This mirror looks best in larger sizes as the frame is intended to be thick and wide to show off the differences in the textures and tones of the barnwood. The frame width is 6", this is our widest mirror frame. I can picture this mirror above a fireplace mantel in a cabin or a bathroom vanity in a rustic modern style home. Where are you picturing this mirror? I am excited for customer photos on this mirror. Its so fun to see what people do with their mirrors.
This next mirror was inspired by a custom order we had a few months back. This handcrafted beauty has a distressed gray cedar frame with Alderwood inset. This mirror will be the focal point to any room.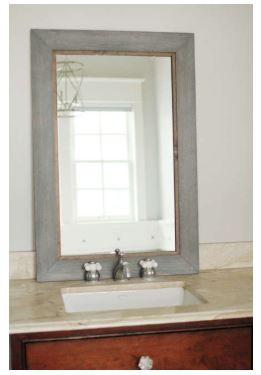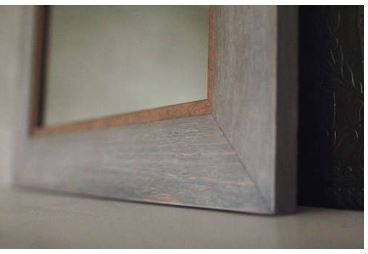 I really like cedar wood, my dad used to do wood working and he used cedar often, so where he was working the scent of cedar was so prominent. They say smells can spark memories, the smell of cedar reminds me of my Dad. The gray tone added with the alder inset compliment each other so beautifully. Make this an addition to your home today, it will not disappoint!
A good thing to do today is imagine where you can add these beauties in your home! Tell me your thoughts, I want to hear all of them!