Posted by Jodi Petersen on Jun 12th 2019
I know I've said this before BUT we have such wonderful products! IT IS SO HARD TO CHOSE! Mirrors are a great way to open up the space of any room. The unique look they give every room makes me love shopping for mirrors. This Barnwood Slat Mirror with white overlay is one of our most popular mirrors. The horizontal slats with the variances of color make each mirror one of a kind. No mirror is exactly the same. The beauty of made to order items!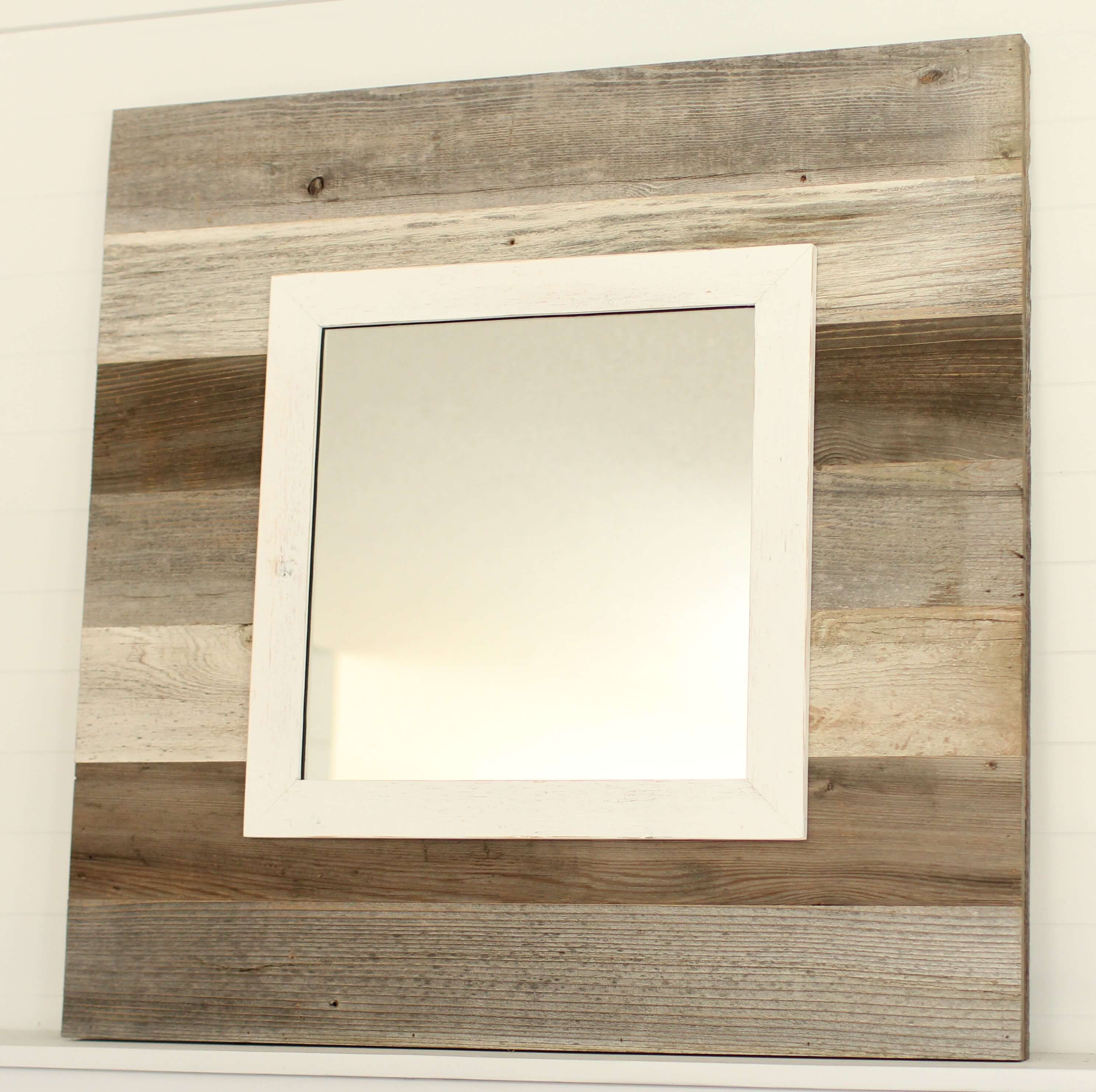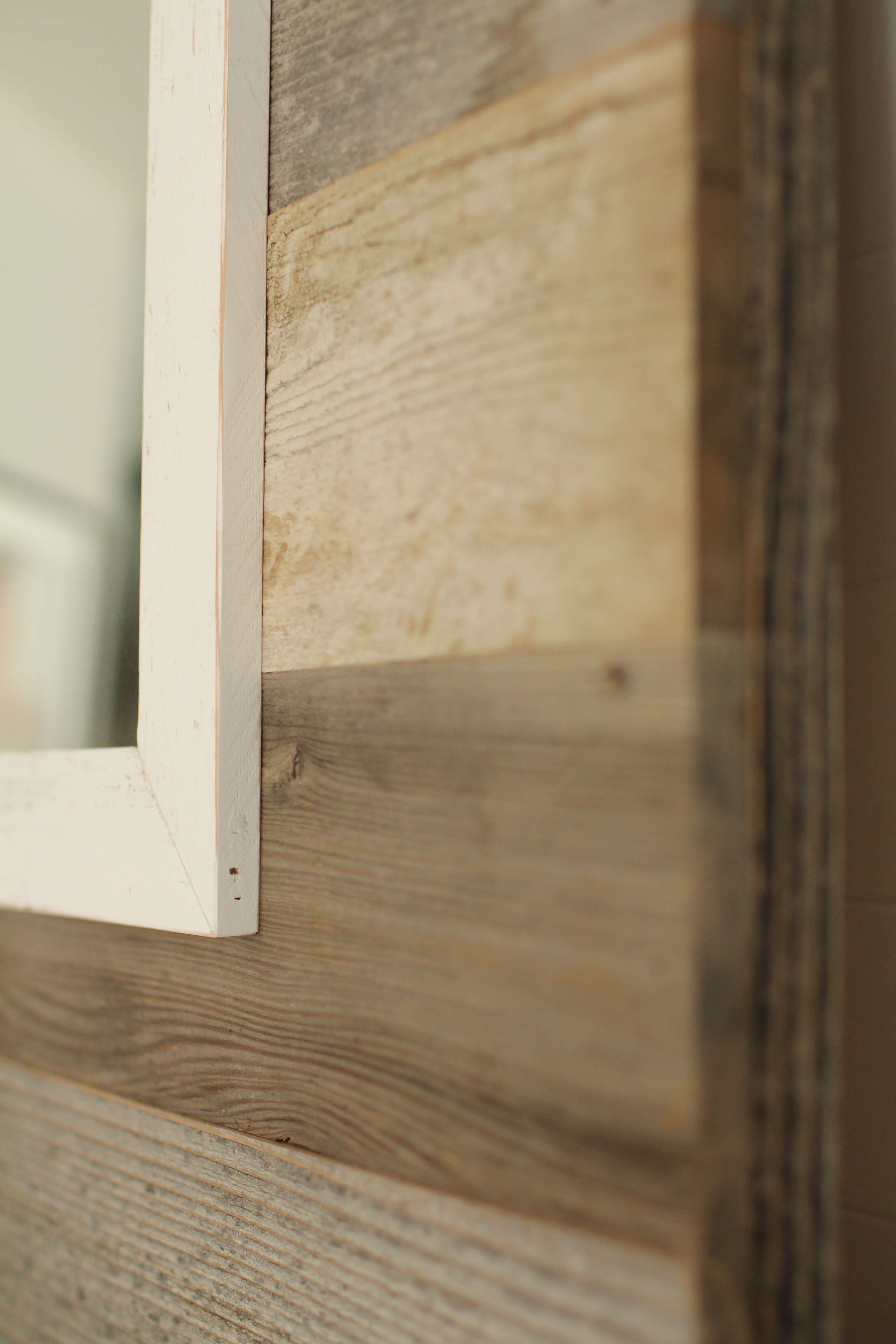 The beauty is in the details. This mirror looks so great above a fireplace, an entry way or bedroom.
This white washed square mirror is a slightly different spin on our slat mirror above. It resembles the Barn wood slat mirror above however we have added a white washed look using reclaimed wood and is complimented with a darker inner trim. This rustic white washed mirror also some depth to the frame as edge boards have been added to the back of the frame to create that boxed look; this adds depth and dimension to the frame which also adds a lot of character. This a perfect conversation piece for your home. https://mybarnwoodframes.com/reclaimed-slat-mirror-with-whitewashed-boards/
I love how similar these mirrors are but so different at the same time. The look of the slats vertically brings a whole new look.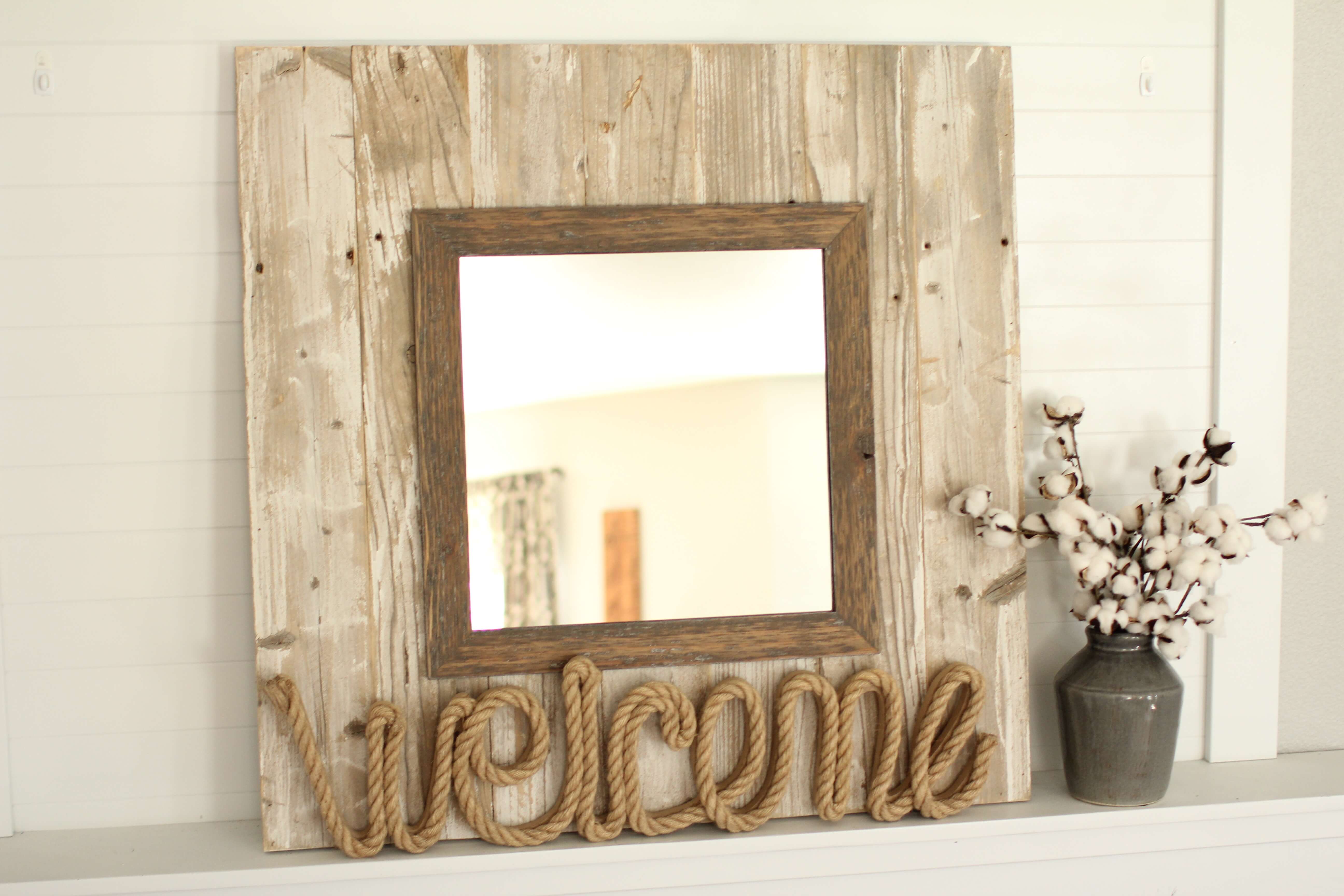 https://mybarnwoodframes.com/barnwood-slat-mirror-with-white-overlay/
It's wide unique reclaimed wood slats make it unlike any other mirror. The white rustic overlay also ties the mirror into other traditional home decor items; this makes it a perfect focal point. Customers have said that this square rustic mirror is one of the most talked about items in their home. Its more than just a mirror, it's a conversation piece. The Mirror comes with D ring hangers for easy installation; And its also available in two different sizes: 34x34 and 30x30.
Size of "mirror portion" on the 34X34 is: 17X17; and on the 30X30 it is: 15X15
Product Includes: Mirror, Frame, D-ring hanging hardware
Materials Used: Alder wood, reclaimed barnwood, mirror
Made in: USA
Ships in: 7-10 business days (Made to Order)
Shiplap walls are definitely huge right now. But not everyone has the option to do a shiplap wall so we came up with just the thing to solve the problem. We designed a shiplap mirror mixed with a little reclaimed wood, that will give any shiplap wall a run for its money.
https://mybarnwoodframes.com/shiplap-mirror/ This mirror can be hung vertically or horizontally. It comes in several different sizes. You can also customize it to fit any space, trust me you NEED this mirror! These mirrors work with any decor, it is a real statement piece for your home or office.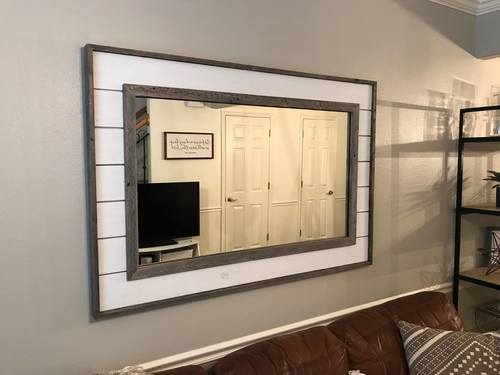 I am sure that every week you are struggling with what to purchase to Treat Yo Self! It is so hard when we have so many options! The possibilities are endless with where you can hang these beauties! I want at least one of everything we have. Every week a item I haven't seen before is brought in and its like Christmas in June! Good thing the weather is not like Christmas time.
Which one is your favorite? I know its a challenge, but I am confident you can do it!