Posted by Jodi Petersen on Jul 18th 2019
I know I have said it before but I LOVE how mirrors open up the space in a room. Barnwood mirrors are my absolute favorite! These mirrors are real beauties! Don't they look fantastic? I love this mirror in the Landscape orientation however everyone is different so you do you!
This is our Rustic Park City Style Barnwood with Alder Inset and Nailhead Corner Tacks
https://mybarnwoodframes.com/rustic-mirror-park-city-style-barnwood-with-alder-inset-and-nailhead-corner-tacks/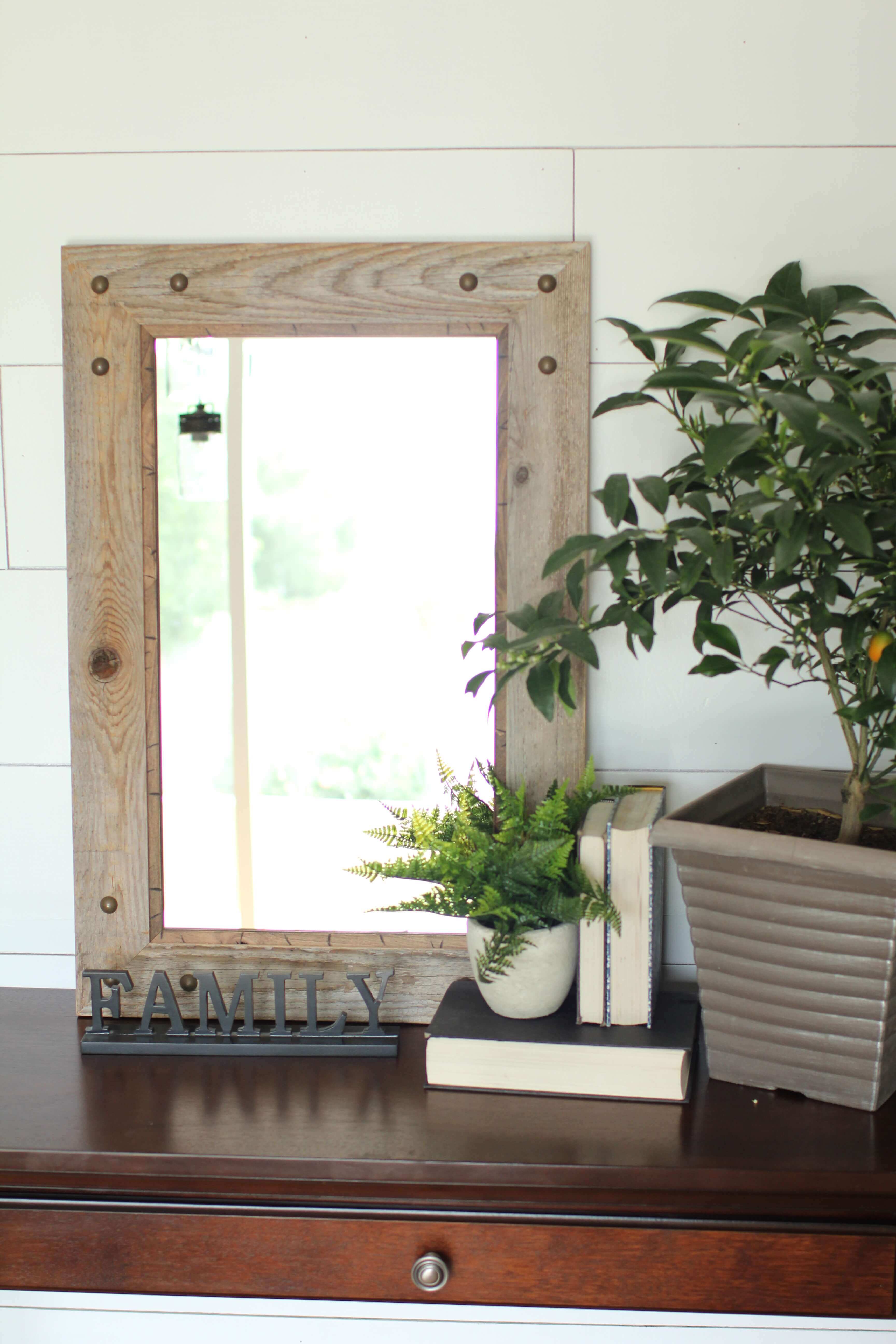 We've taken our popular Hobble Creek frame and turned it into a classic western mirror. We add a 1/2 inch walnut-stained alder inset to a 3 1/2 inch barnwood frame to help draw out the natural tones and textures of the naturally distressed wood. Nail head tacks are added in each corner to enhance the rustic and western charm of this mirror. While it is primarily viewed as a western decor mirror, its simplicity and classic styling make it a great addition to any room.
The nailheads are a unique detail that makes me love this one even more. The color variances of the barnwood verses alder is such a great contrast.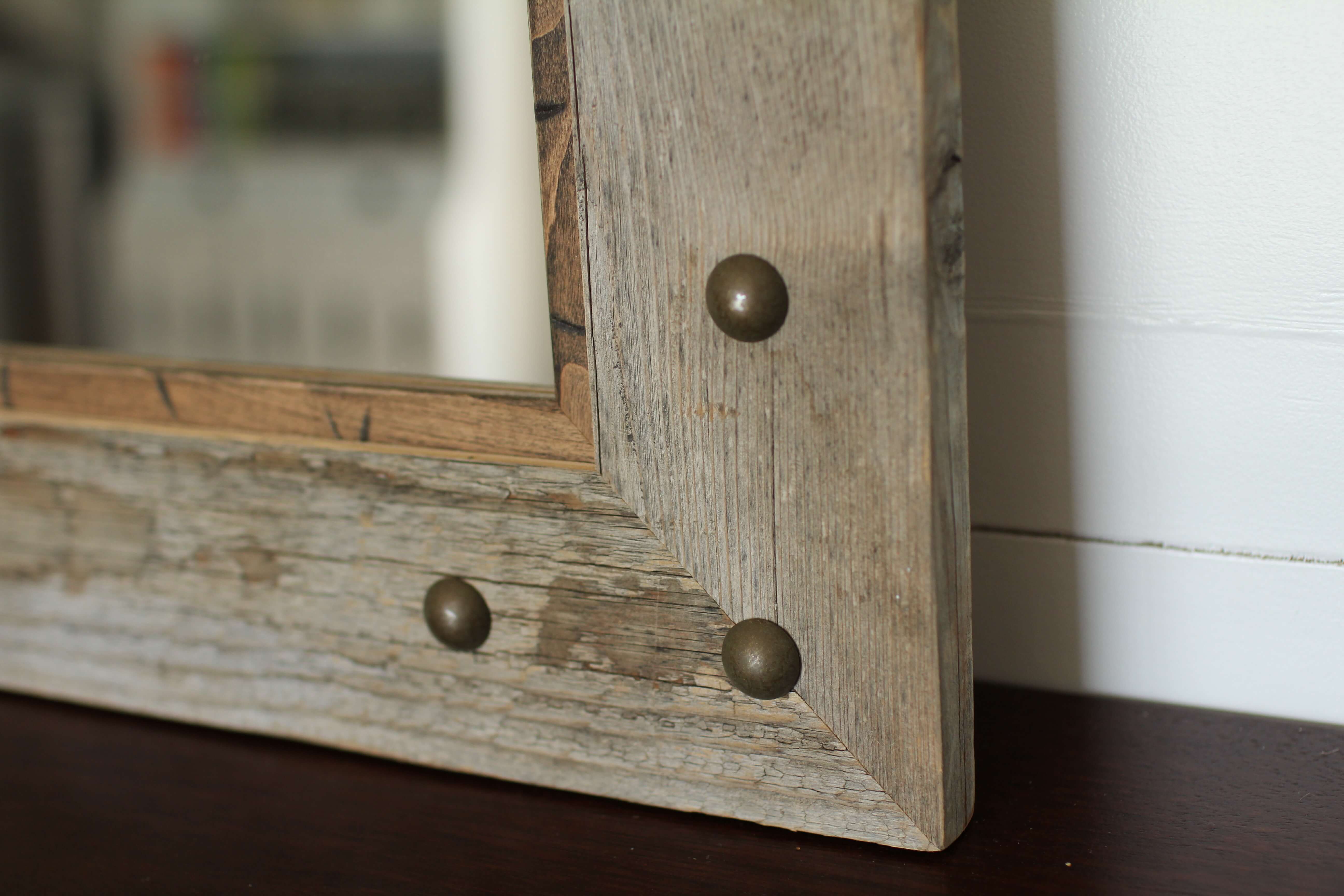 D-ring hanging hardware is included with each mirror allowing you to decide whether to hang it horizontally or vertically.
Mirror sizes are listed according to exterior dimensions
Ships Via FedEx in 7-10 business days
Handcrafted in USA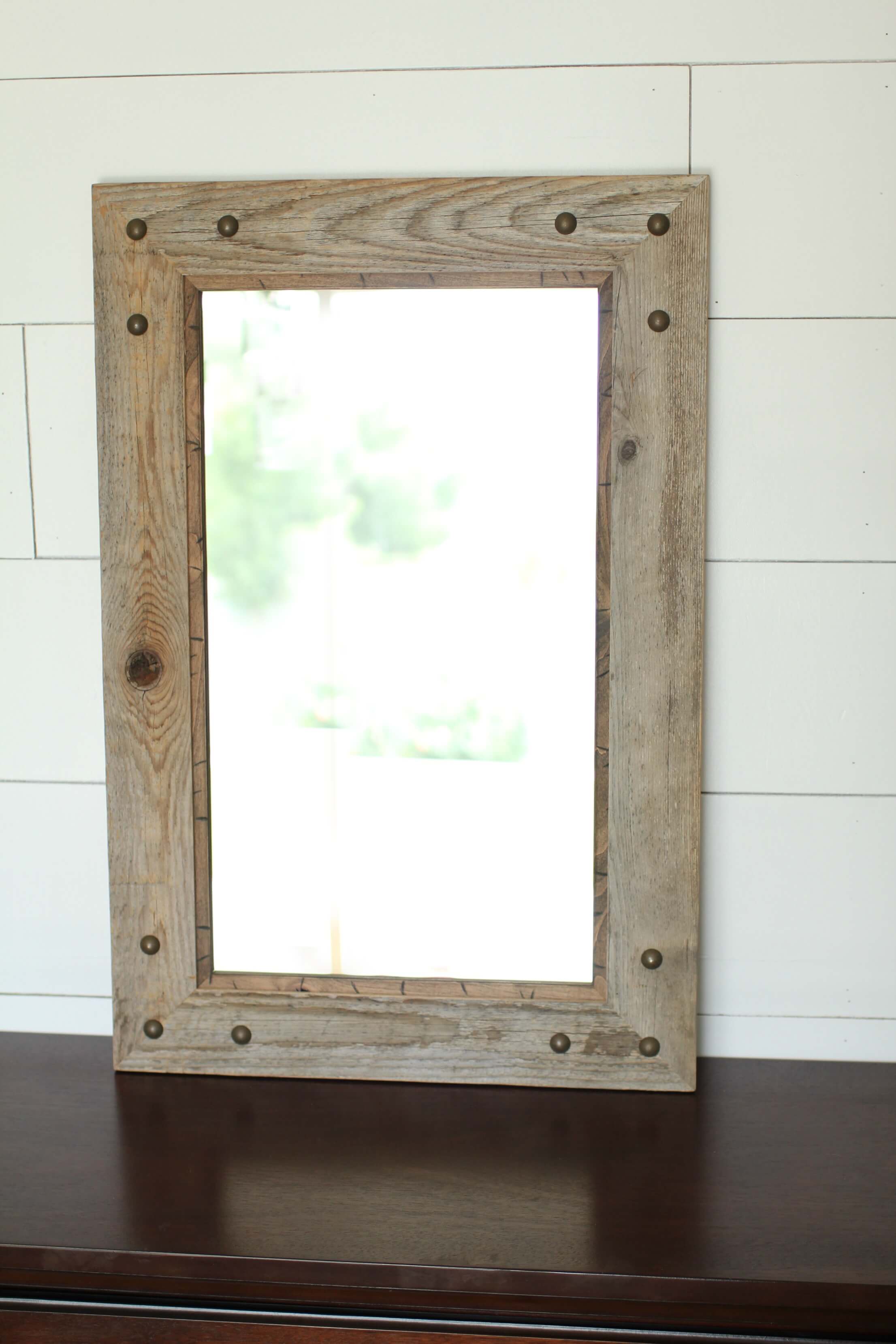 I never thought about the possibilities of barnwood when I saw an abandoned barn. I wish I could say I thought of new items that could be made but as I said before I do not have that gift. Now I think of all the things that are made here at My Barnwood Frames!
Isn't it amazing that reclaimed barnwood can be used for such an array of items? What kind of items would you make (if you have that gift)? Come on, Treat Yo Self to this awesome mirror today!