Posted by Jodi Petersen on Jan 10th 2020
Reclaimed Barnwood has multiple uses. It can be used for flooring, decks, wall paneling, tables, countertops, cabinets, shelves, and my personal favorite Picture Frames! The best part of barnwood is the variances in color, and different textures. Each characteristic makes the same item look completely different. Our reclaimed barnwood color can range from a light gray (almost white) to a dark rich brown.
I have a stack of frames in the warehouse with my name on them. As I pull orders and I find those perfect frames with knots, and the dark colors swirling through the barnwood I add them to my purchase pile.
I have samples to reference, so you can see for yourself the beauty in reclaimed barnwood!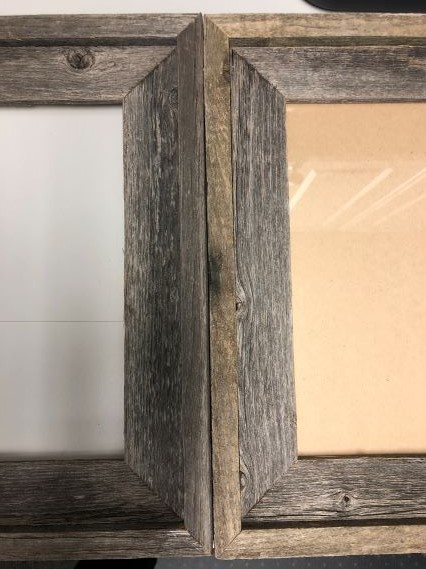 Can you believe these are the same style/size frame? Let's find the variances in these two.
1. Border tones are completely different- Gray verses Gold/Brown
2. Frame face plank is grainier on one than the other
3. Knots and texture are more weathered and more visible on the right frame
4. Overall texture of entire frame is different on right frame
The side by side view is so fun to see the differences in the same frame. You can decide what you want to look for on your reclaimed barnwood frame.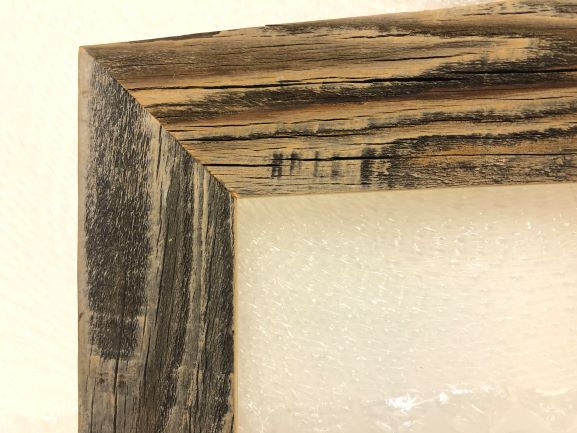 Dark gray tones into brown
The black swirling though the top of the frame with the brown texture of the side piece has so much charm.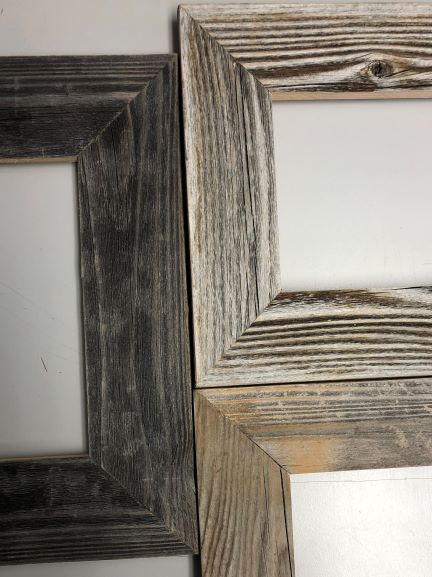 These 3 are prime examples of how different reclaimed barnwood can be. With the grainy dark knots, and swirling color variances its hard to believe that these are the same style and size frames. They all come together uniquely with rustic charm.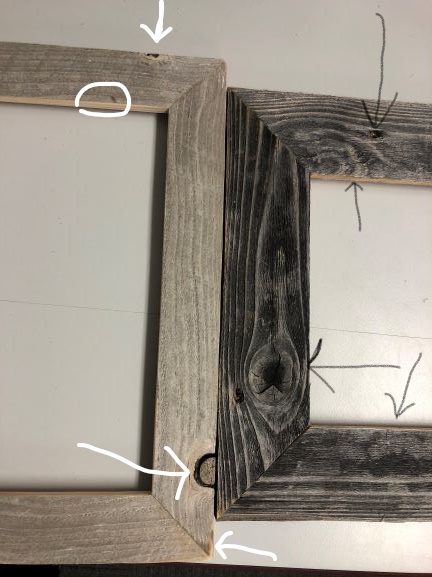 These are unique finds that have found themselves in my stack of soon to be purchased pile. These two frames might be my all time favs. Let me explain why.
Left Frame:
Defined knots throughout
Aged color lines
"Scratched, weathered" grain
Worn corners
Right frame:
Large knot
Swirling dark color
Color variances throughout
Nail holes
We have it all in our frames, the perfect imperfections! What is your favorite imperfection in reclaimed barnwood frames? What do you look for when choosing your framell me everything!