Posted by Jodi Petersen on Feb 7th 2020
It must be remodeling time, we have such a high volume of mirror orders right now. What is it about this time of year that make you want to redo items in your home? Is it the restlessness of the staying inside due to cold weather? Maybe the anticipation of spring cleaning? OK maybe YOU don't anticipate spring cleaning but I sure do!
Generally our mirrors have a lead time of about 7-10 business days but we are on about a 14 business day lead time. This is a great problem to have for sure!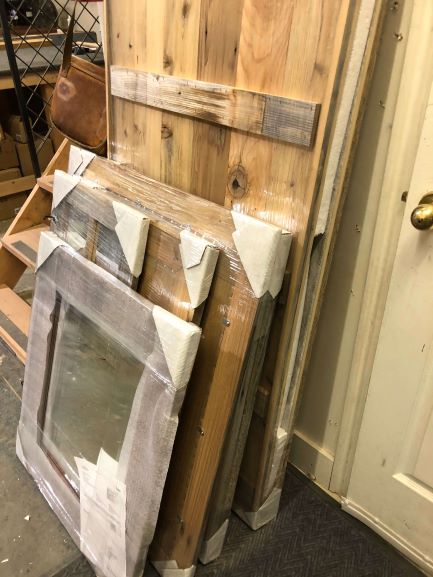 Current shipping pile is growing by the minute.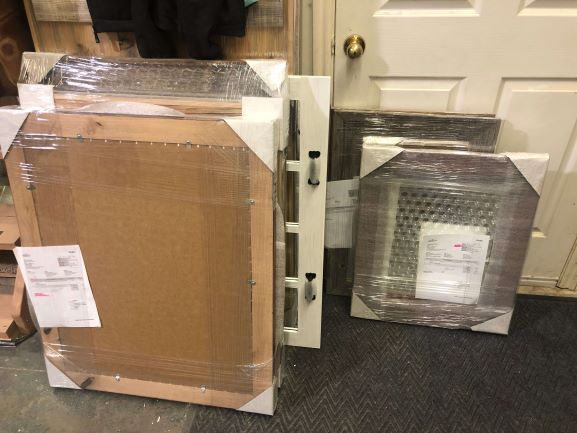 It's amazing how many emails and phone calls I get regarding remodeling. So many different areas doing the same thing. We feel so honored every time a customer tells us they are using one of our mirrors for their bathroom remodel. It is even better when we get pictures! I love to see what people have done with their homes. Take a look at these awesome customer photos.
Modern Ranch Hand Mirror Lighthouse w/Raised Edge 8 Window Pane Mirror w/handles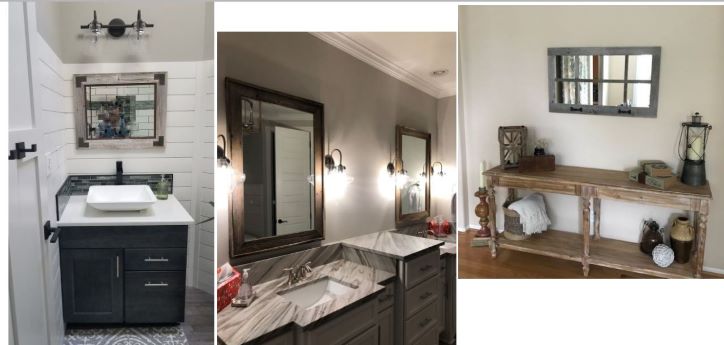 Shiplap Mirror w/Reclaimed wood Hobble Creek Mirror w/Alder Overlay

Lighthouse w/Raised Edge 8 Pane Mirror w/handles in white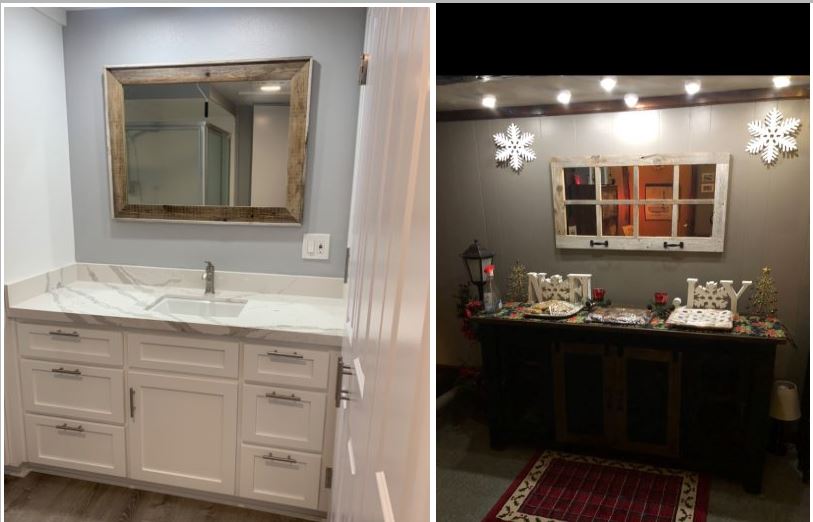 #1 Best Seller Homestead Flat Mirror Sweetwater Mirror w/Metal brackets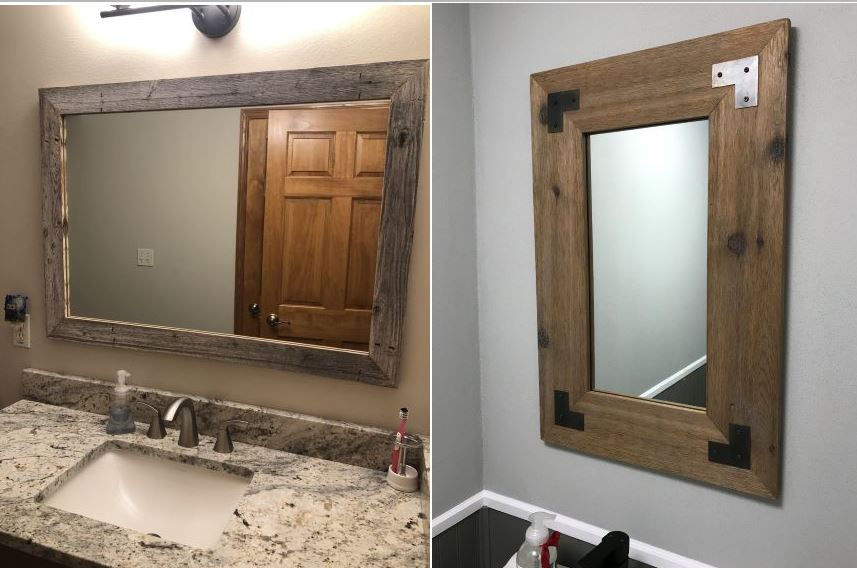 Which one is your favorite? Did you notice that there are 2 Lighthouse with Raised Edge but look so different? I love that you can order the same mirror and get different tones and textures depending on how the current wood supply is weathered. That is the best part of reclaimed barnwood! Now that you have seen the possibilities, can you imagine remodeling your bathroom right now?
*Remember we make custom mirrors! Shoot me a email and I will get you a quote! Can't wait to hear from you!