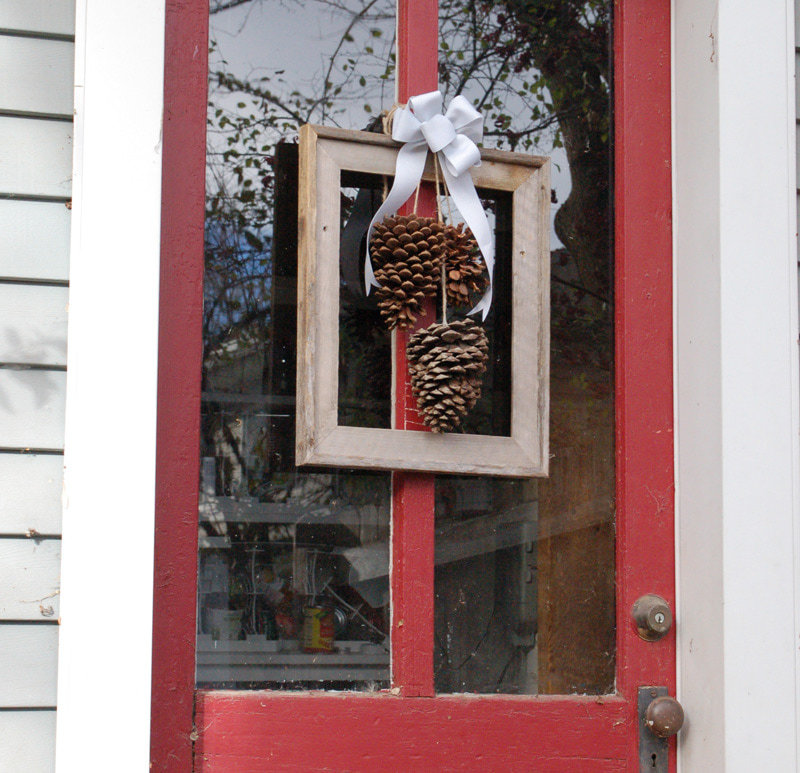 Christmas Project #2 is to create an attractive DIY holiday door wreath using a few simple supplies and some old-fashioned ingenuity. This charming square holiday wreath consists of a simple barnwood picture frame, some ribbon and twine, and a few oversized pine cones. You can have the whole thing assembled and ready to hang in under five minutes.
Begin with a reclaimed wood frame, such as the lighthouse style barnwood picture frame. We've used a plain barnwood, but you might consider one of the red wash frames if the colors coordinate well with your door color. We've used a frame with an 11x14 inch opening in our sample.
1. Remove the glass and backing from the frame. With a pair of pliers, pull the flexible aluminum push points out of the frame, or, if you intend to use the frame later for hanging photos, bend them so they are less visible from the front of the frame.
2. Choose 3-5 pine cones and tie a piece of twine or yarn firmly around the top of each pine cone. You can also hot glue the string in place if desired. Just be sure to glue or tie the pine cones securely so they don't blow loose.
3. Tie a rosette from a matching piece of decorative ribbon. We went with a simple dove gray grosgrain ribbon, but if you want more color or texture, switch up the ribbon style or color if desired. You'll find easy instructions for making your own ribbon rosette here.
4. Attach a small cup hook directly to the top of the frame so that you can thread the hanging pinecones and the wire from your ribbon rosette right through the opening. Adjust the ribbon to hide the hook, then glue everything down securely with hot glue.
.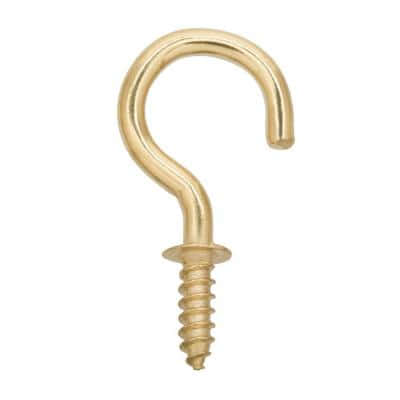 5. Hang using a wreath hook or a removable picture frame hanging hook, such as a Command Damage Free Hanging Strip.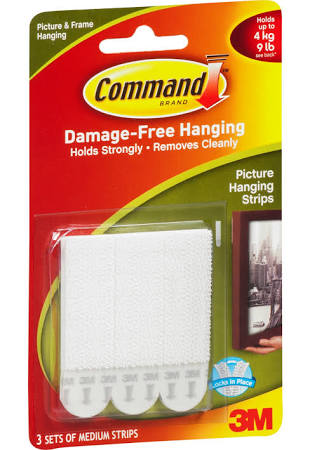 The final step? Stand back and watch your neighbors admire your creativity and ingenuity!