Posted by Jodi Petersen on Oct 4th 2019
You know what's great about working at MyBarnwoodFrames? I get to see all the products that are built for our customers, which gives me the opportunity to think of where I could add each of those items to my home. Unfortunately I do not have enough space in my home for all the items that I want. Fortunately for you I have the opportunity to showcase the awesome products right here! Sometimes when you are shopping for wall decor it is hard to decided where to look, or which type of decor will work with your furniture. Luck for you, we have it ALL. Simply browsing the website will spark so many ideas that you will have to keep coming back to keep track of them!
I saw this mirror and instantly fell in LOVE! The rich color of the stain contrasted with the metal tacks is so appealing to the eye. This is the Sante Fe Stained Alder Wood Mirror with Tacks With the 14 size options available you can fit this mirror in any space you have. Have a size option that isn't listed? Guess what? We can customize the size! Fill out this form for a quote!
Frame width is 3.5 inches, depth is .75 inch
Natural alder wood
Early American Stain and Light Glaze
Mirror sizes are listed according to exterior dimensions
D-ring hanging hardware included

Handcrafted in USA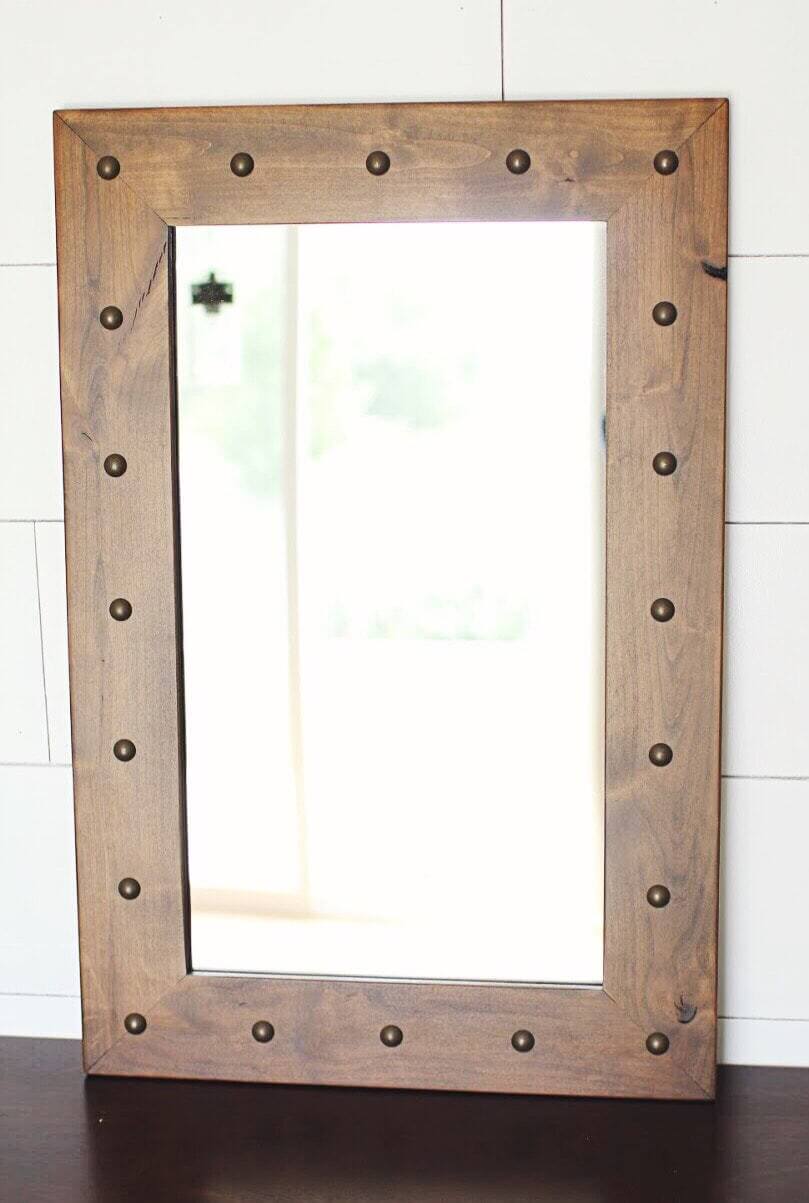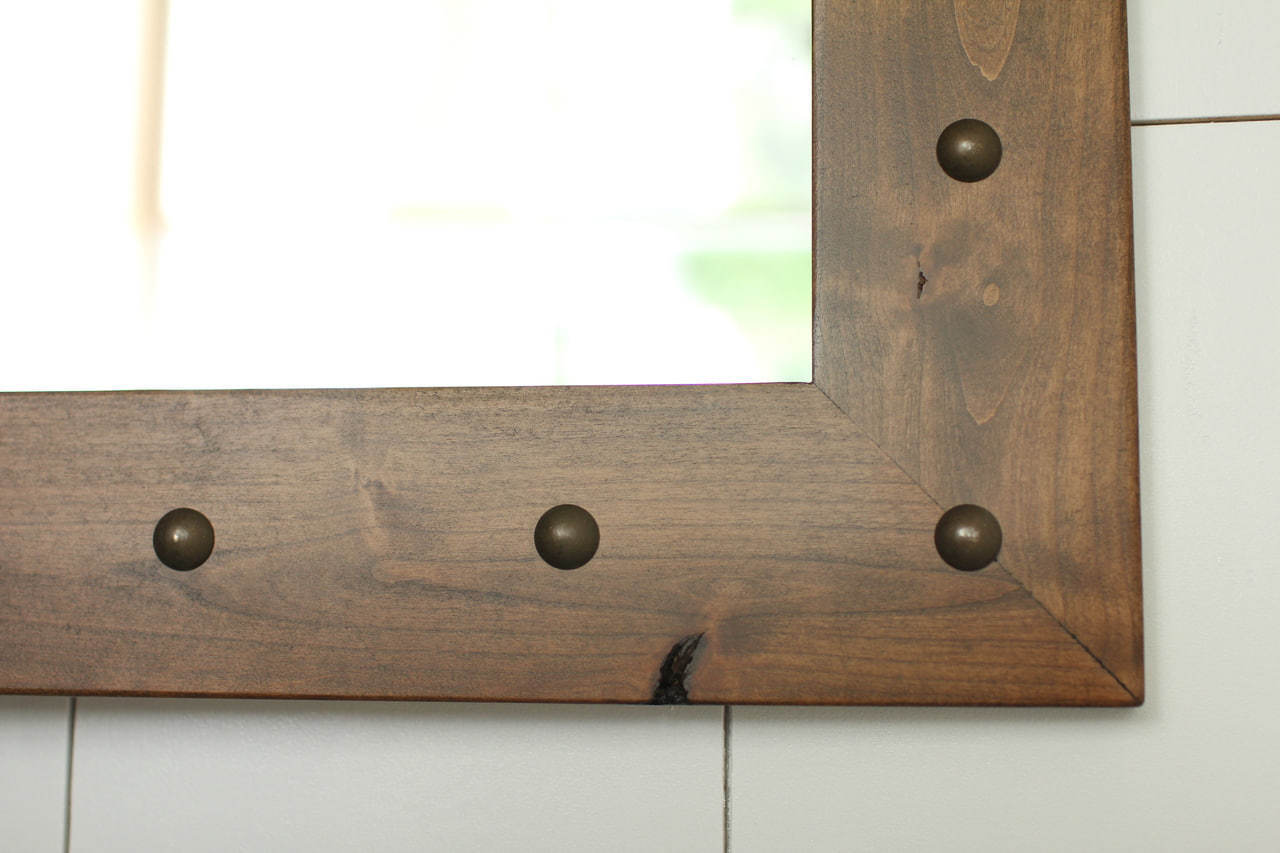 Imagine walking in the family room, sitting on your leather couch and looking around the room. Do you see how this mirror compliments the rustic decor in the room? Can you see how it opens up the space and makes it more appealing to admire everything. No matter how you choose to use this mirror, it will become a focal point in your space. You know we have a frame that will pair These pair perfectly with so many of our picture frames, the options are endless!
This is a great time of year to start your Christmas shopping! Whether your taste is modern and sleek, industrial designs, rustic, traditional or farmhouse MyBarnwoodFrames has something for everyone. Set some time aside, you WILL be here for hours!