Posted by Jodi Petersen on Mar 22nd 2019
When you receive a package from My Barnwood Frames, know that each box is made with love. When I say made I mean hand made from cardboard sheets.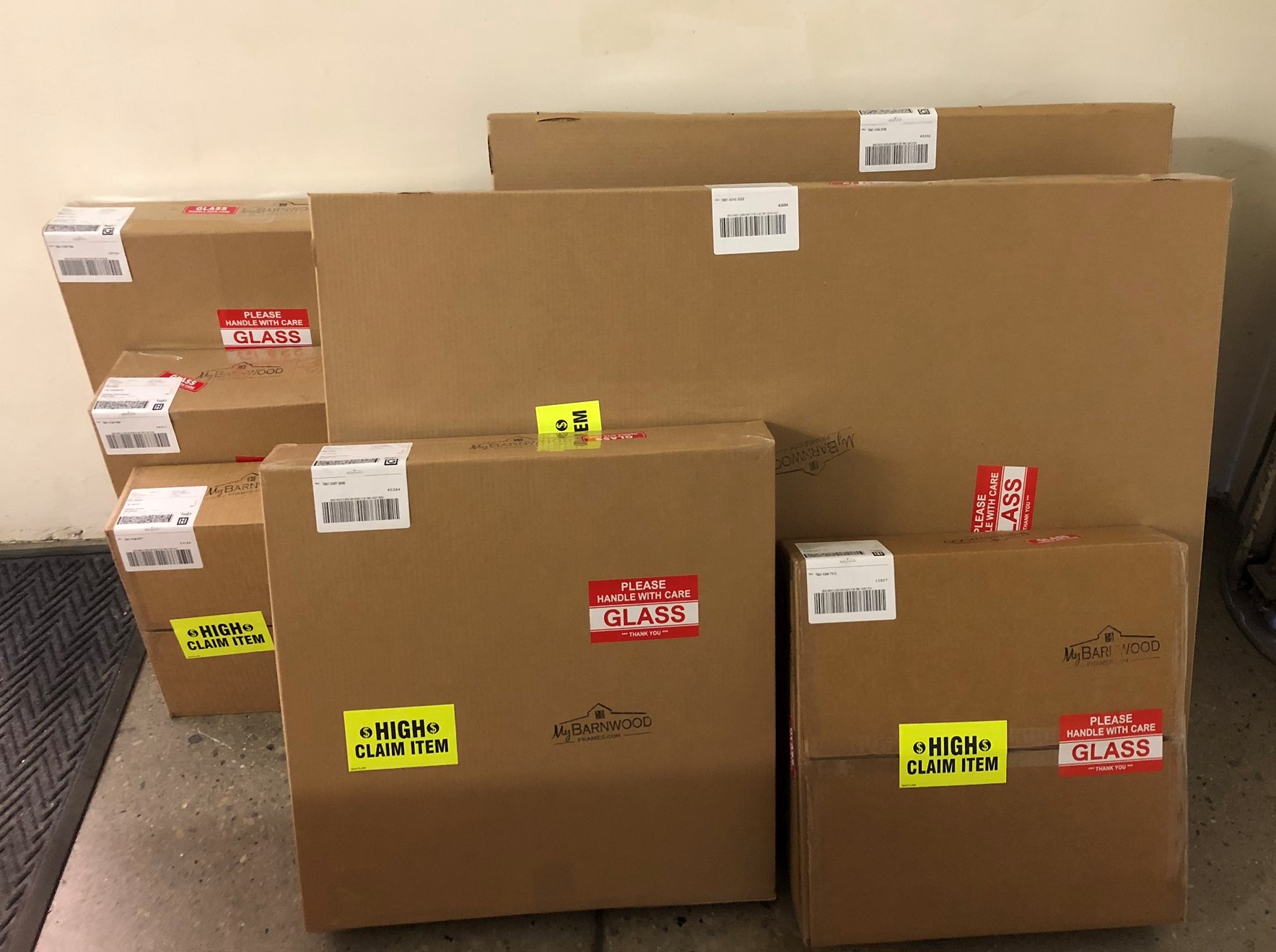 We custom make our boxes, this way we know the items are packed as tight as possible to avoid breakage. This does happen on occasion but we have noticed a decrease in items arriving damaged.
I think the process that orders go through before being shipped out is important. This way you can see how much love goes into each package.
Once the frame has been built the glass needs to be put into the frame. The cardboard backing or easel is added.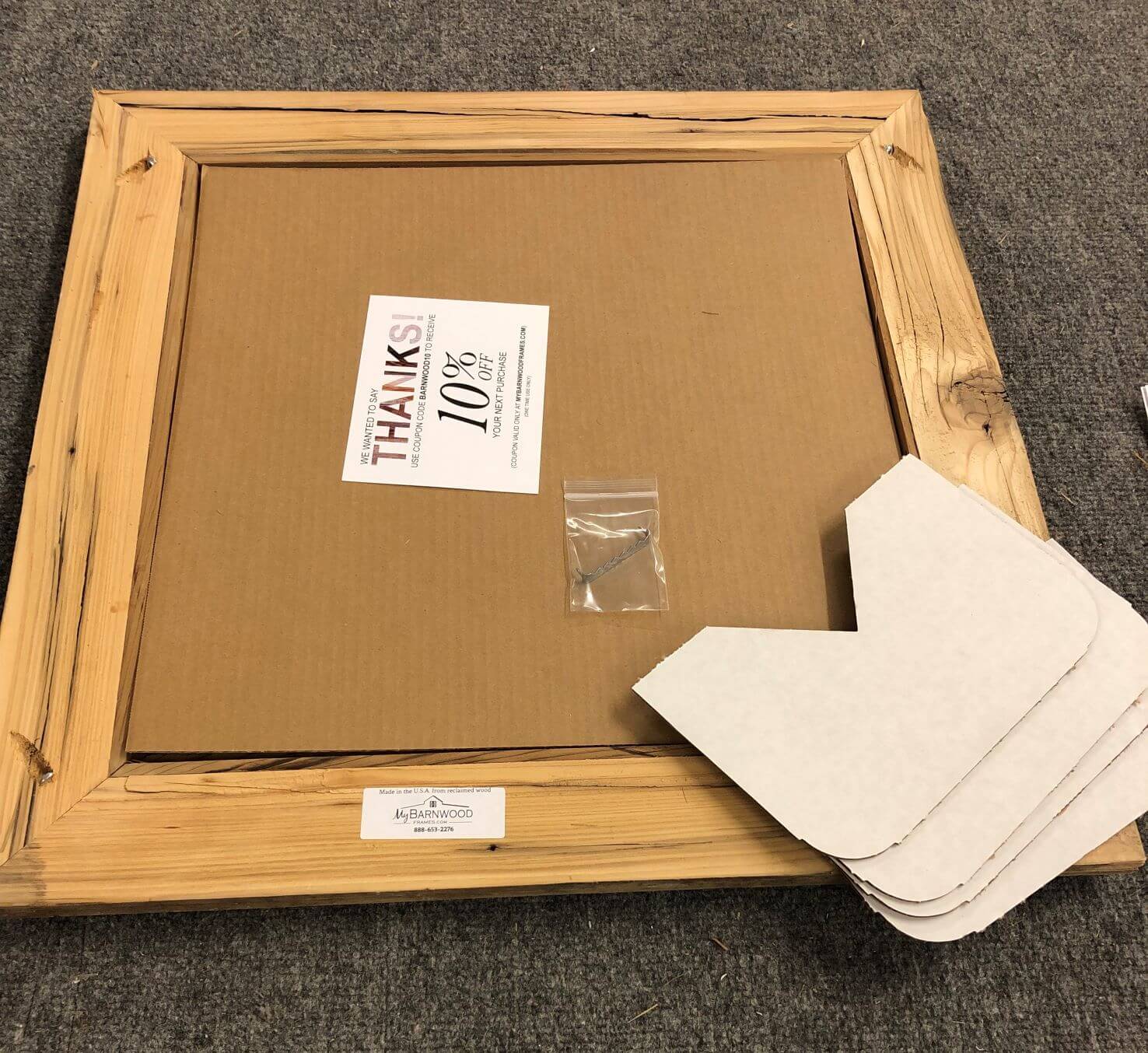 The push pins are added to ensure that the picture put into the frame stays in place. The corner are added for packaging.
See that little bag in the below photo in the the top right corner? That is the hanging hardware that comes with every frame that goes out. This way the frames can be portrait or landscape, whatever works best for you! I get a lot of emails regarding this little guy. They are small so they get missed often. It is usually attached to the corner with tape then tucked under for safe keeping. Since items are shipped sometimes they do end up in the bottom of the box. Make sure you check there BEFORE you throw your box out.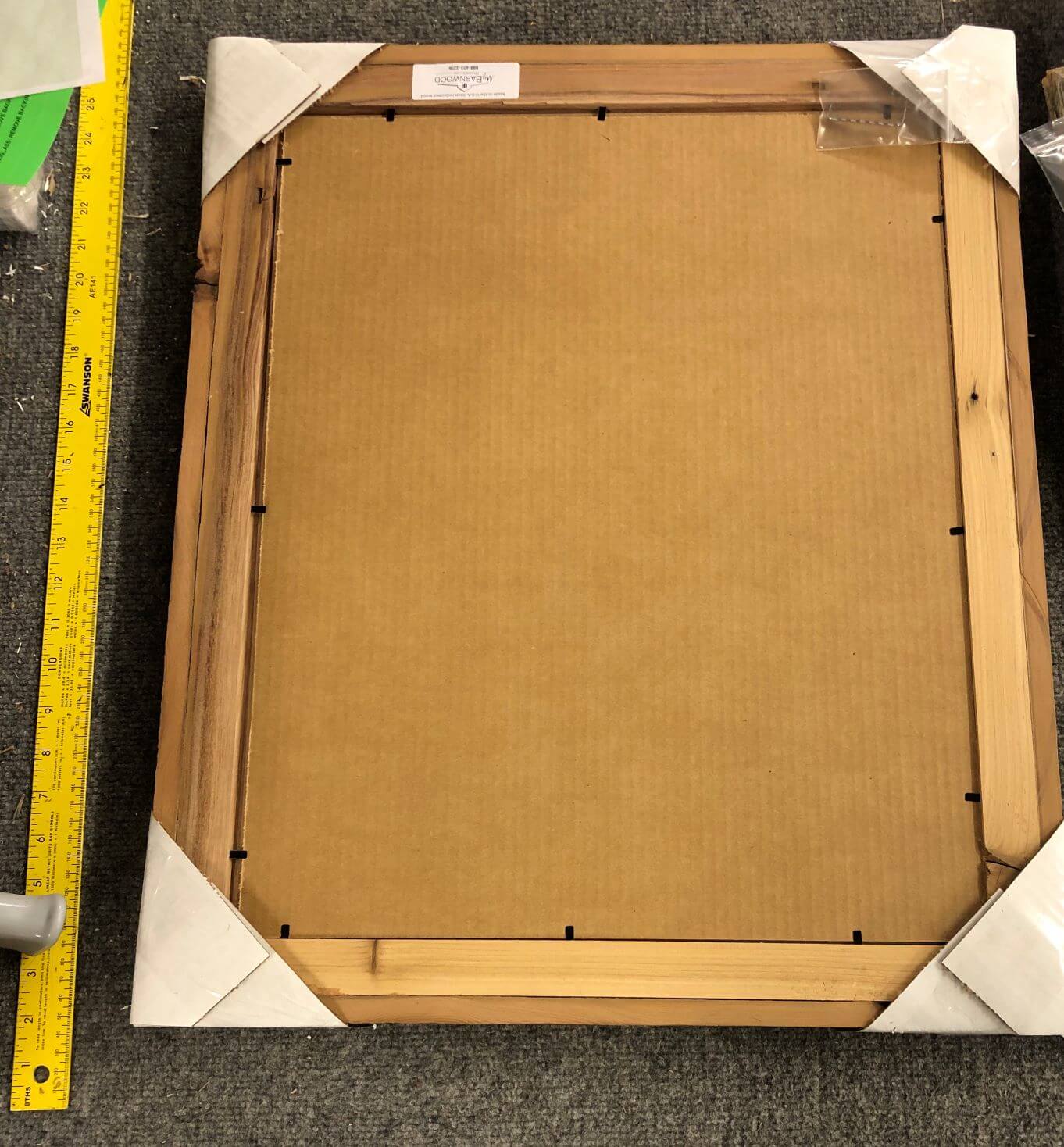 Bubble wrap is amazing! Frames are bubble wrapped to protect them from damage.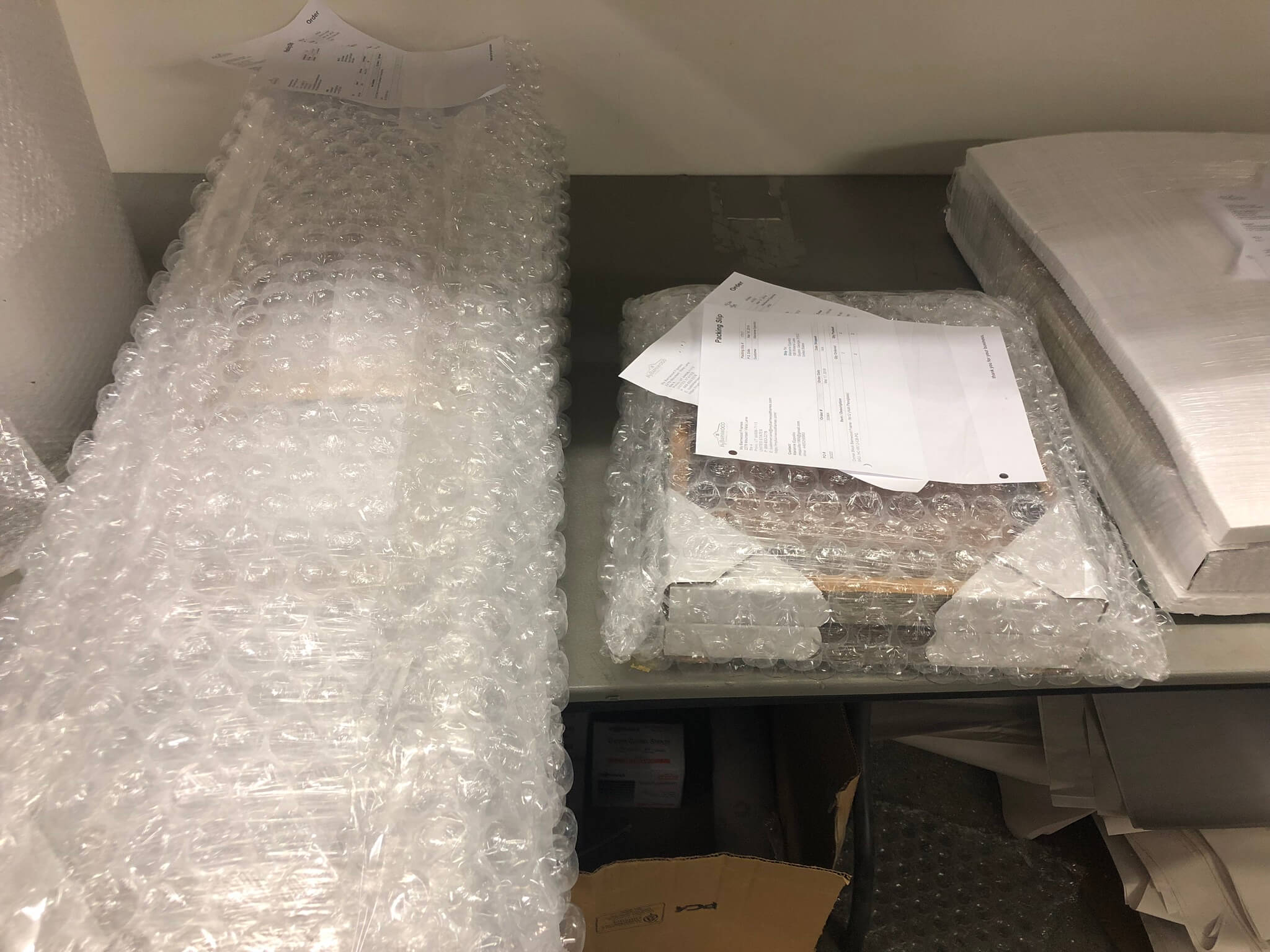 The frames dimensions are then measured in order to be able to make the box correctly. There needs to be a snug fit to avoid damage.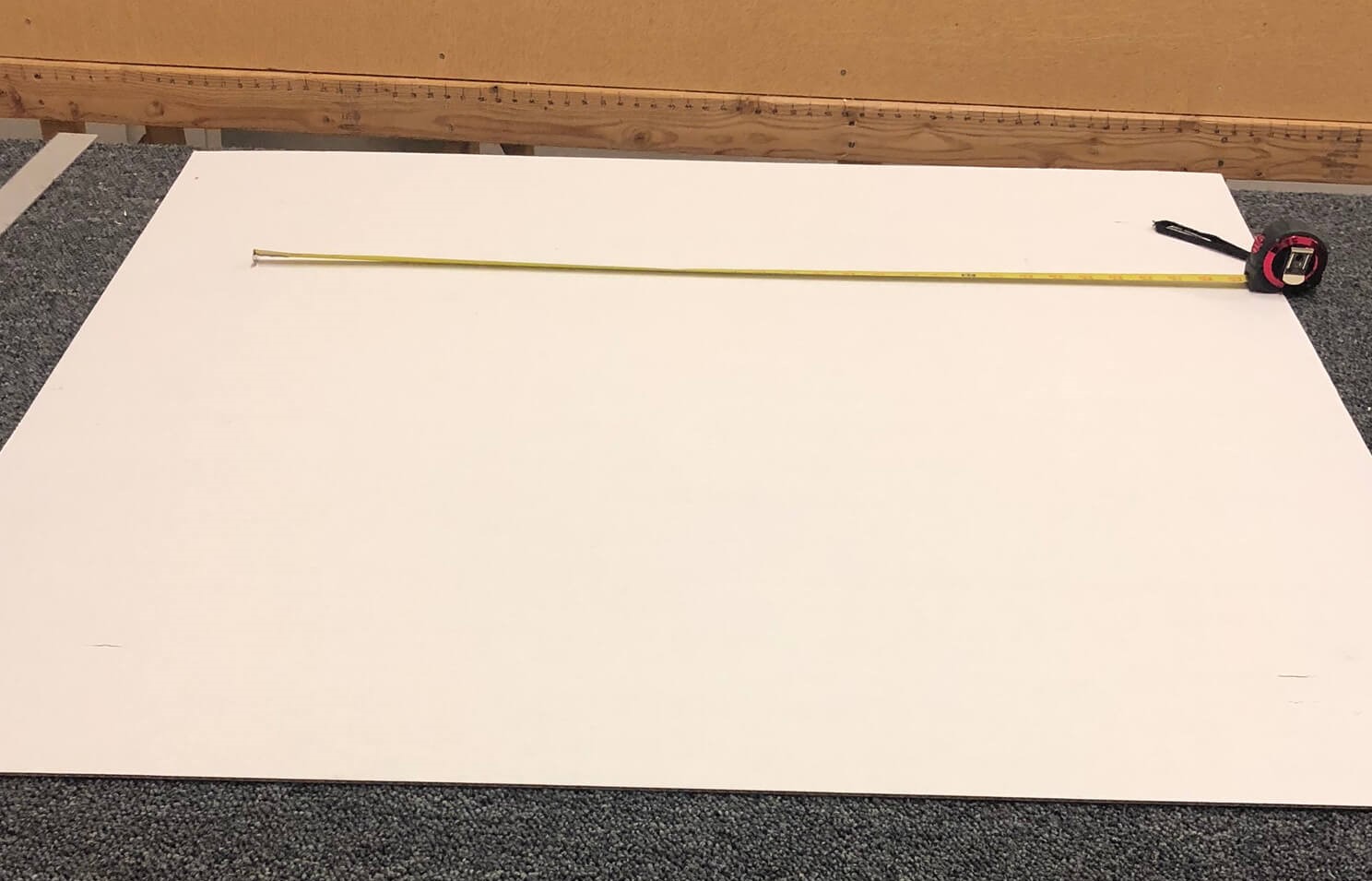 The box is assembled, item added, and the label is printed. The package is then set in the carrier stack. Once the package is picked up, it is on its way to you!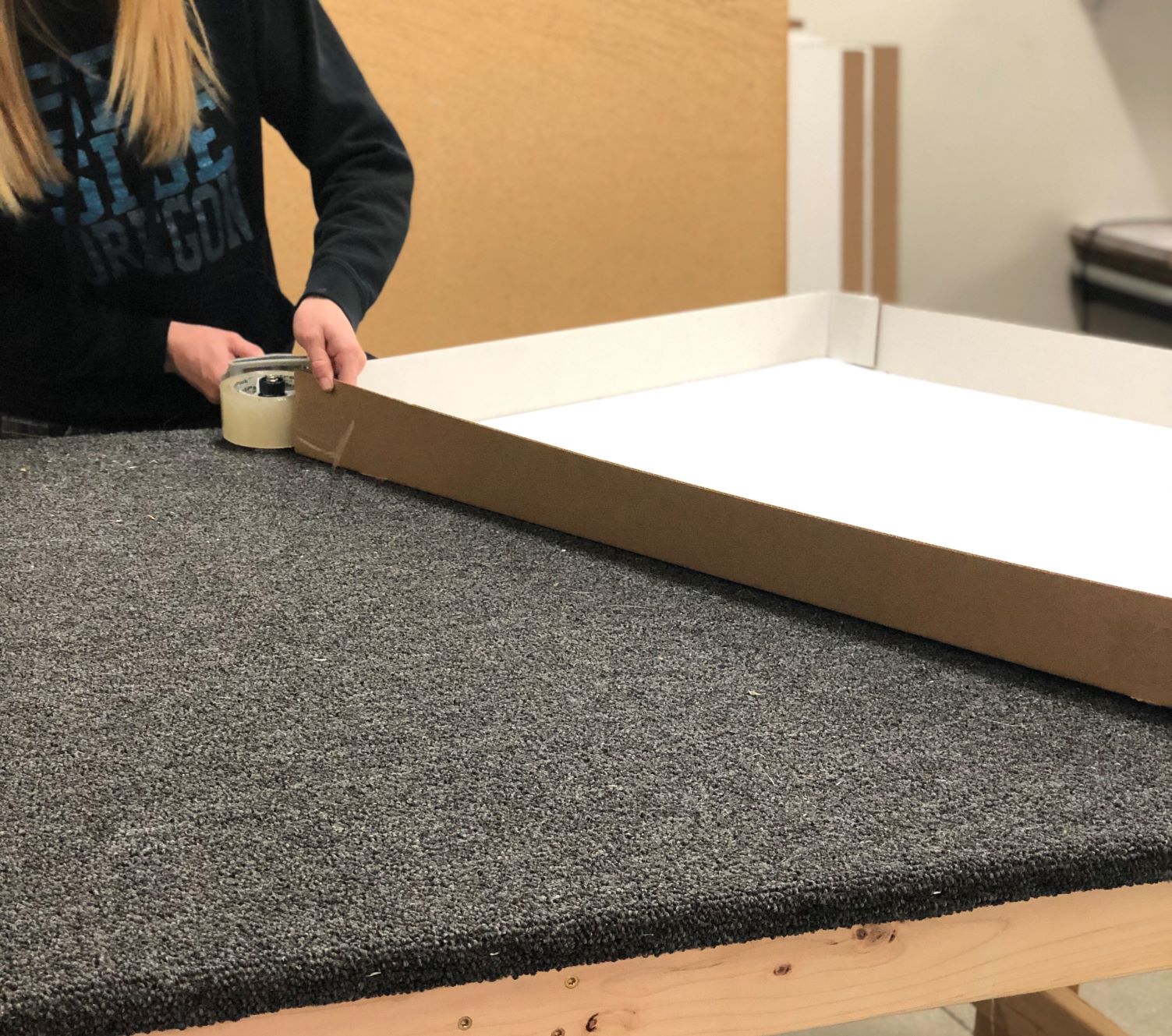 Mirrors are a different process but quite similar to frames. Mirrors are not packed with bubble wrap. We use Styrofoam to ensure a snug fit. It is measured according to the size of the mirror.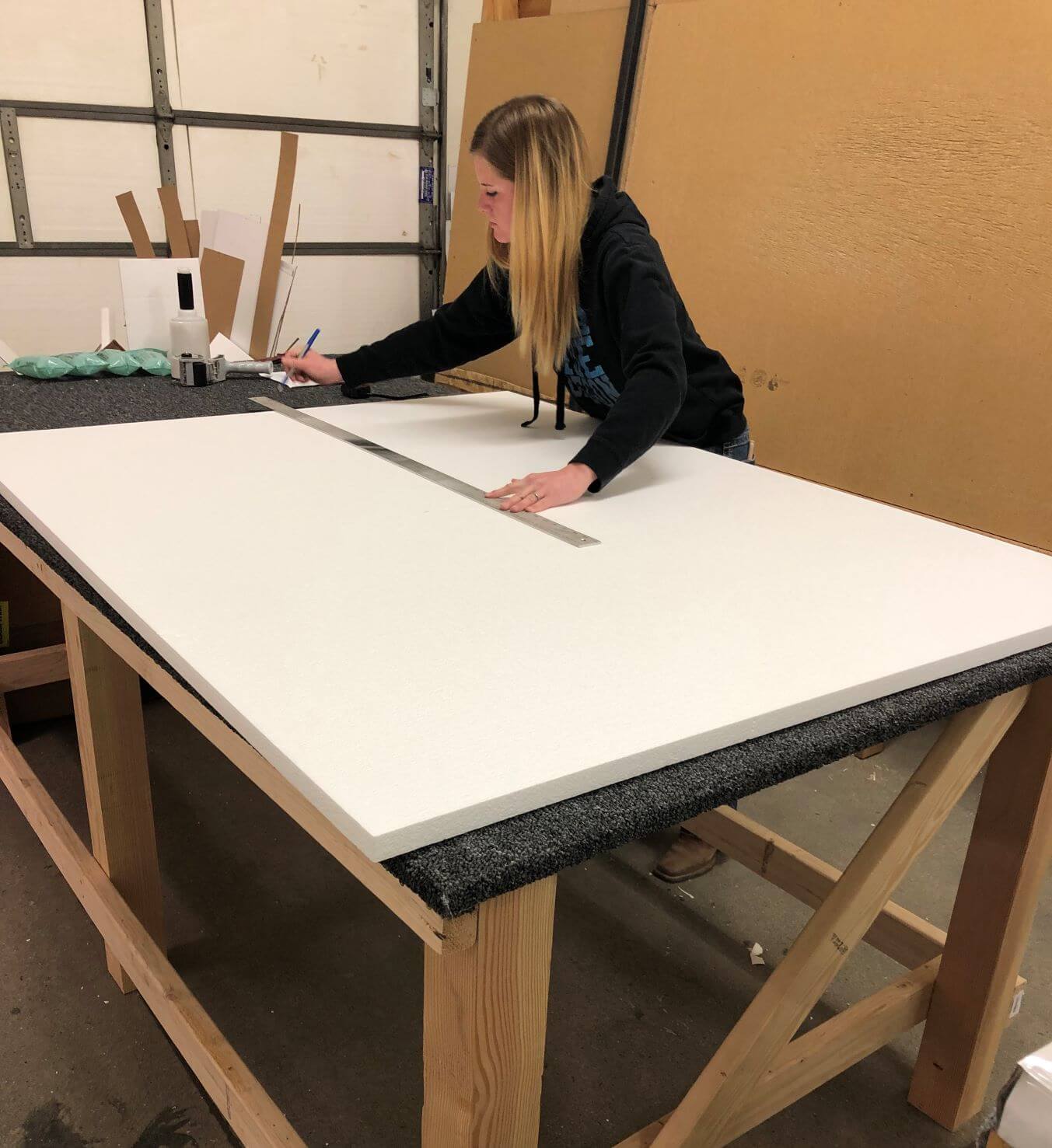 The dimensions of the mirror are cut out with a Styrofoam cutter.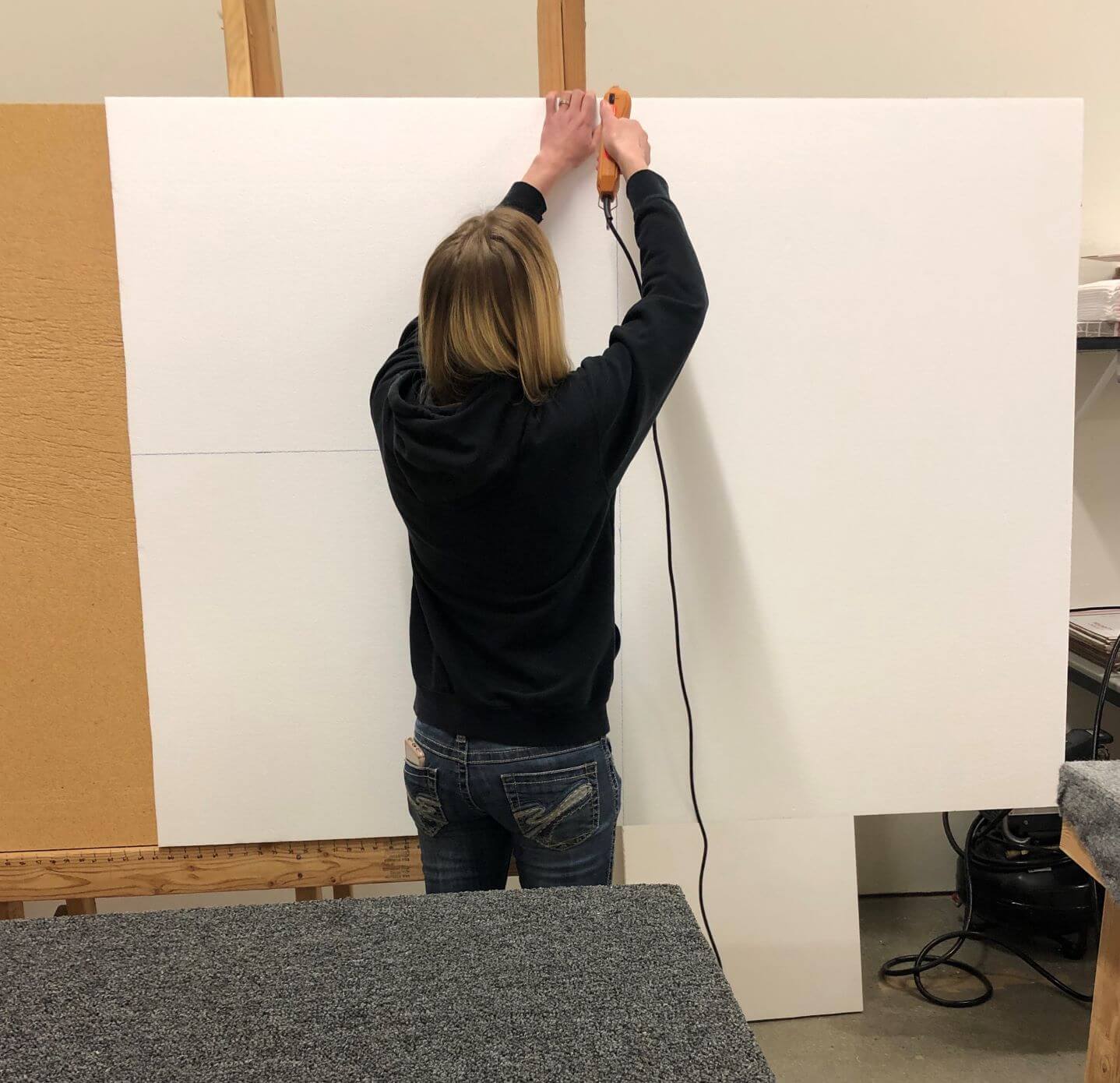 The Styrofoam is packed around the mirror then wrapped up ready for a box to be made.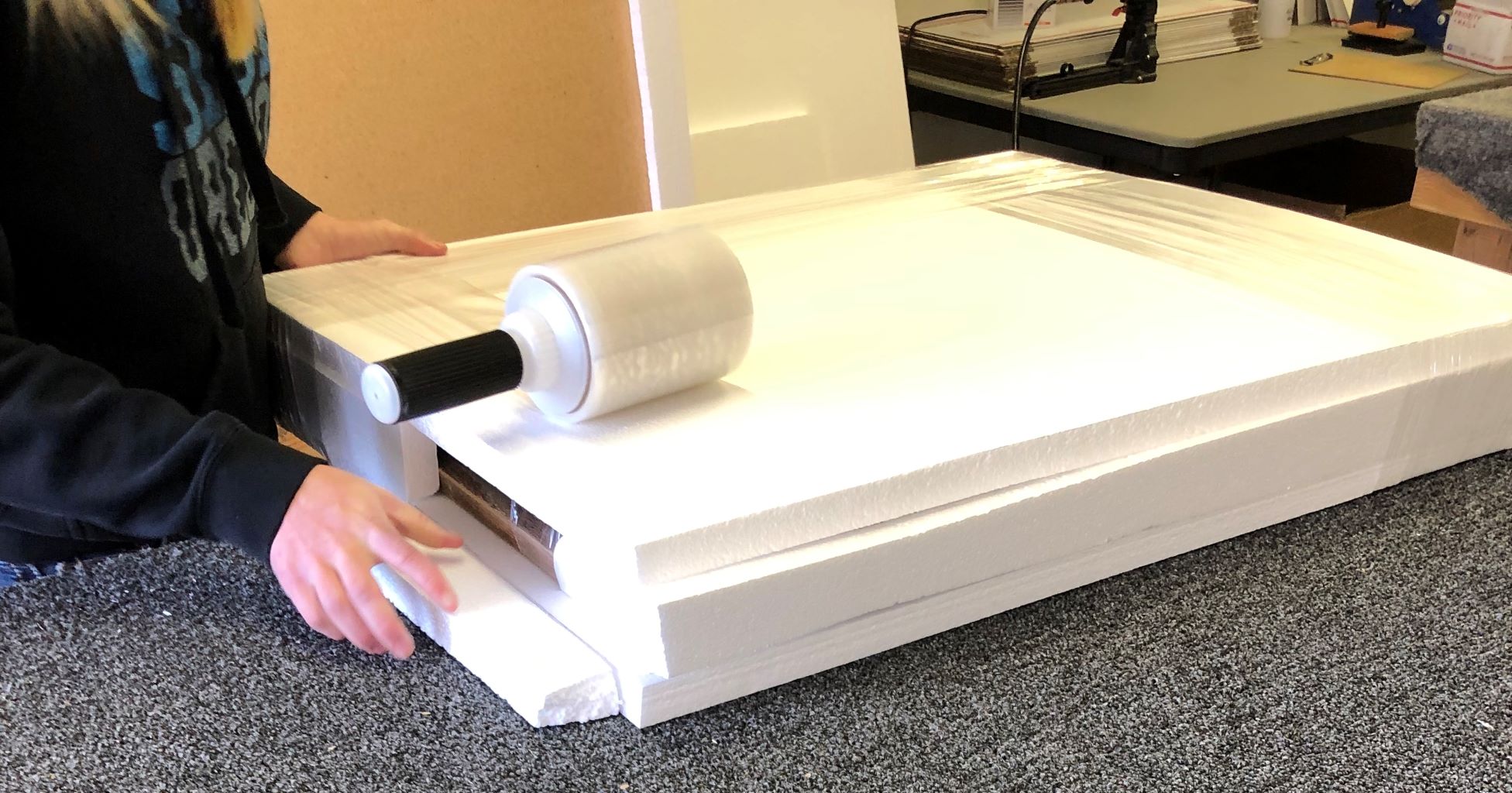 This is end result! Is there anything better than a knock on your door and package waiting for you?
When you see that stamp on our package, you know that each box was made with love to ensure its safe arrival!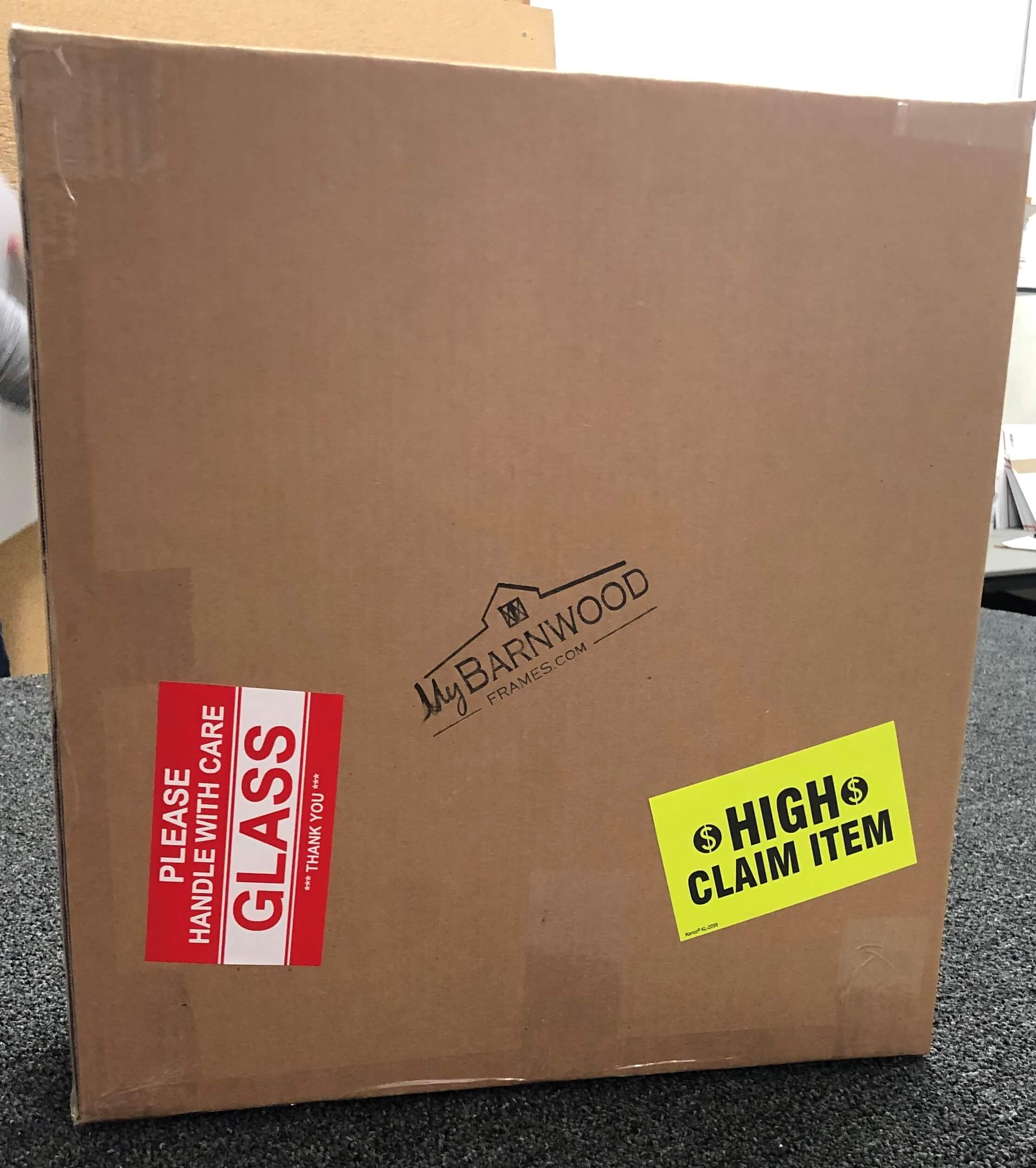 As you can see, packaging frames and mirrors for shipping is no small task. These ladies work hard at ensuring the items they ship are packaged with the utmost care.
Shop our site today and you will see for yourself!