Posted by Jodi Petersen on Oct 31st 2019
We have several different styles and color variations of frames made out of barnwood. Some of the colors are so different than the norm. It isn't until I see them that I realize I have a perfect spot or room that I need them in. A rich navy color compliments any decor. I love this style of frame. We have nine different colors in this style frame. However the Skyview Frame has a slight different twist to it. You can chose if you want the border to be barnwood or stained cedar. It's a hard decision I know but either way you can't lose, they are both beautiful!
This Holiday season it is going to so easy to find a frame for everyone in your life. Guaranteed we have options to compliment any decor. Lets move on to the fun part.. the pictures!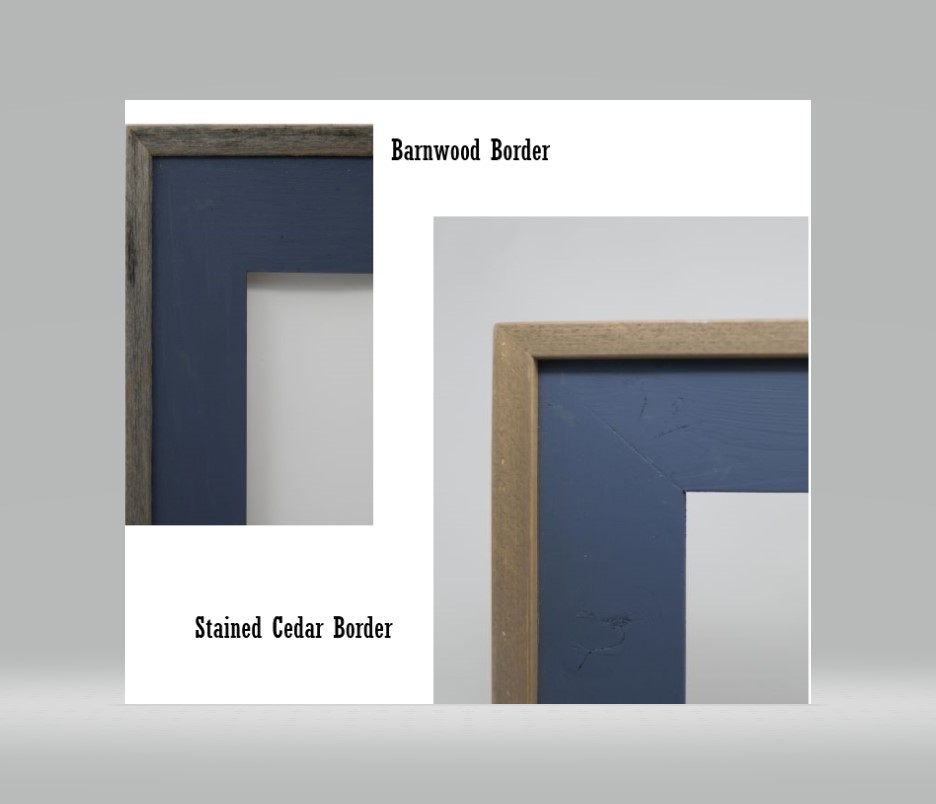 As you can see the stained cedar is more of smooth texture whereas the barnwood is more of a rough rustic.
Specs:
Frame width is 2.75" (includes the 1/2" border)
Several sizes to choose from- custom sizes available
Made in the USA
Each frame is made to order
Hanging hardware included

If you are anything like me, you want to see products in use to get a better grasp of how they look with an actual photo in them.
Cedar Border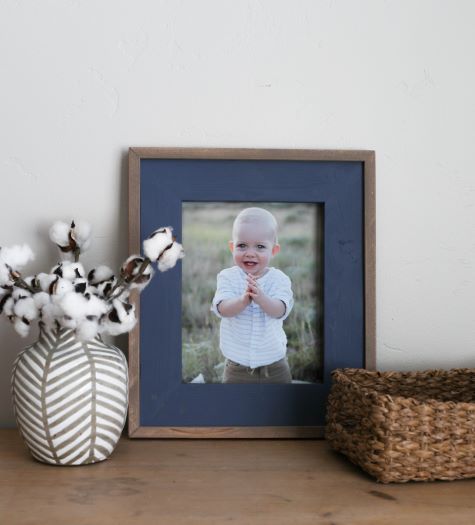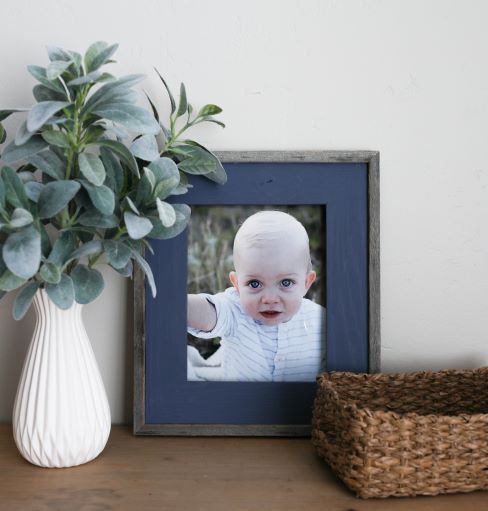 Barnwood Border
I know what you are thinking, how could I ever chose between the two? My answer to choose easy, buy them both! Some decisions are hard, but not this one. IF for some crazy reason you won't use two frame (unheard of) you could gift it. Imagine how excited your Mother, Sister or Brother will be to get this frame! You'd be the best gift giver.