Posted by Jodi Petersen on Jul 17th 2020
What a crazy year 2020 has been so far! I can not believe we are in mid July, time is flying by. I haven't talked about the new frames on our website. We have some beauties that I am positive you are going to love!
Sunrise Picture Frame- Black and Gold Wood Frame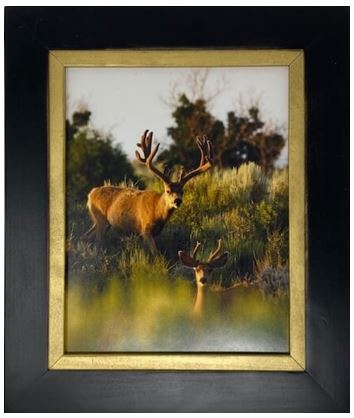 We love how the black with the gold inset turned out on this frame. This picture frame is made from premium alder wood; and is built to order from our woodshop in Provo! This is perfect for the lovers of all things Gold in your life, we all have at least one! The frame width is 2" and it can be made into a custom size as well.
Deer Creek- Shiplap Frame
I love, love, love this frame! I know that I talked about it in May but It is one of my ALL TIME Favorites! Who doesn't love Shiplap? This comes in White (pictured) Black or Gray Slat color options. You can not go wrong with this frame, It goes with all decor and is just beautiful! I know you can think of someone other than yourself that would love this in their home! I can think of at least 10 people.
Now is a great time to get some new frames for all the photos you've taken while being at home. Run, don't walk, You know you want to! Happy Shopping!