Posted by Jodi Petersen on Mar 13th 2020
Did Daylight savings hinder your week as much as it did mine? I thought I would be fine but boy oh boy was I wrong! It's been a rough week and I am blaming it all on Daylight Savings! The good news is after Daylight Savings it seems to warm up, Spring is coming which makes it so worth it. Cheers to that!
Have you seen our Summerland Barnwood Mirrors? I'm not sure if it is the name or the fact that there are multiple color options but these remind that Spring/Summer is on the way.
Summerland in Aqua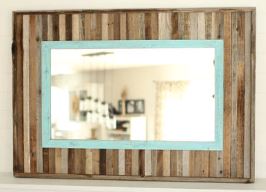 A lot of time and detailed work go into this beautiful mirror. Each slat of wood represents a different piece of reclaimed barnwood that is weathered differently making each mirror unique. The frame width is roughly 7".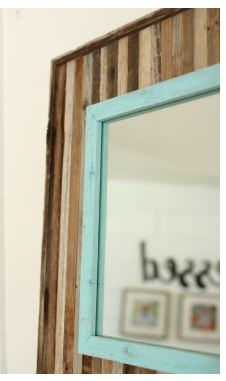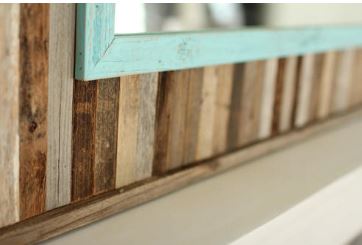 This mirror is listed as one size- 26 x 38 however we can make custom sizes at your request. I am sure you have someone in mind when you see the different color options we have.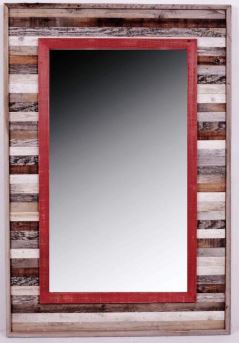 I love how the red border brings out the different tones in the barnwood.
This is a great olive green color that is so unique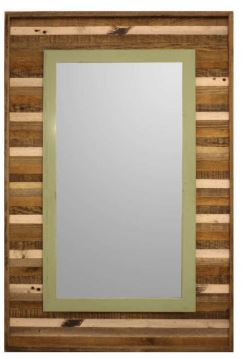 Summerland Mirror in Black Summerland Mirror in Green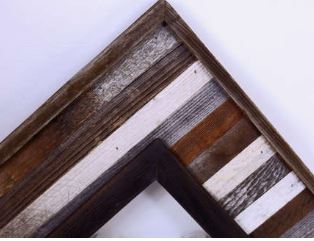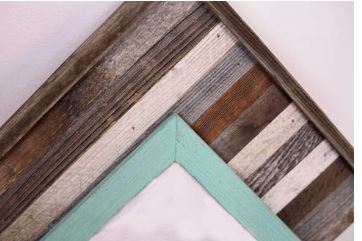 Summerland Mirror in White
I know its hard to chose BUT which one is your favorite?
I think my favorite is the Summerland in Aqua. I just love the color mix, the aqua makes the color tones of the barnwood pop. It also makes me happy just looking at it. We love to see your pictures, send them to customercare@mybarnwoodframes.com. I can't wait to see them! Happy Friday and as always Happy Shopping!