Posted by Jodi Petersen on Dec 13th 2019
Do you know where the catchy slogan "The Gift that Keeps on Giving" came from? In 1963 a RCA magazine ad that was ran at Christmas time for a color TV. I had no idea that that phrase was 56 years old. I hear it used ALL. THE. TIME. in a hundred different ways.
I like to think of that phrase when I purchase Christmas gifts. I love to gift things that will bring the recipient Joy. One of my favorite gifts I have received was a sign with my last name engraved for my wedding. I love personalized items! What better gift than a engraved picture frame? The possibilities are endless! Newlyweds, children, grandparents, company parties, and church events.
What is the gift that keeps on giving? I would have to say it is something tangible that gives a sense of Joy just looking at it. Like a picture frame that is customized.
Did you know that we are now customizing our Homestead series frames? What a perfect way to make a gift unique! As I have said before, I love unique items! They are my favorite. Nothing is better than knowing you have a one of kind item.
https://mybarnwoodframes.com/personalized-barnwood-picture-frames-custom-engraving/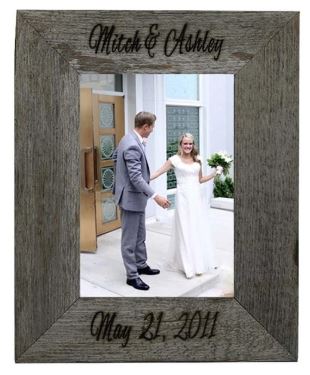 Imagine the next wedding you attend giving this as a gift. You can bet that will not be a repeated gift that possibly gets returned. This is a gift that keeps on giving, for years to come.
These would be perfect for family reunions, graduations, and many, many other lifetime events that you want to document with engraving. Engraving on reclaimed barnwood is PERFECT!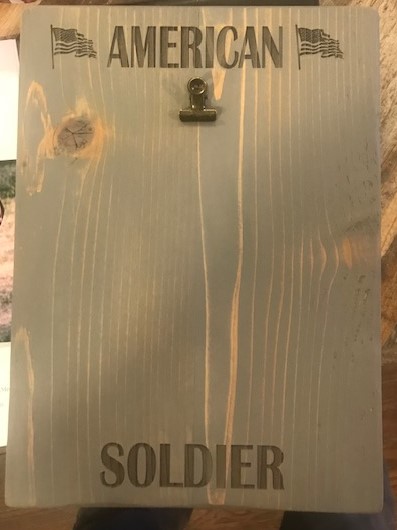 Check it out! Our woodshop makes beautiful things. One of kind items made right here in the USA.
*Just a reminder that last chance for Christmas delivery is quickly approaching. Sunday December 15th is the last day to order to receive items in time (mirrors excluded). RUN DON"T WALK, time is running out!
Happy Shopping!