Posted by Jodi Petersen on Aug 29th 2019
Its officially the last vacation of summer, for me anyway. I plan to make the most of it shopping! My Barnwood Frames is having Labor Day Sale!! It's the perfect time to Treat Yo Self to 20% off all items in the shop (Use code LABORDAY2019) ! I am going to show you our TOP TEN SELLERS to help YOU decide, since I know how difficult it can be!
#1 This frame is rustic, which makes it a classic. Authentic barnwood is handcrafted right here in Utah!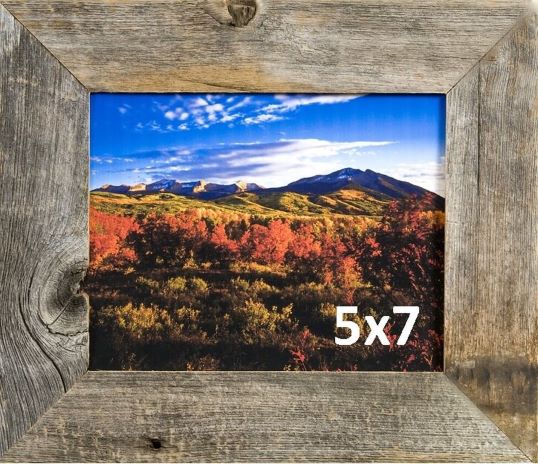 Rustic Homestead 2"- 5x7
#2 Western frame with character. Starts with a strudy reclaimed wood timber, with a light walnut- stained cutout. The frame edges are framed with barbed wire. This unique frame is perfect for western rustic decor.
Texas Vaquero 11x14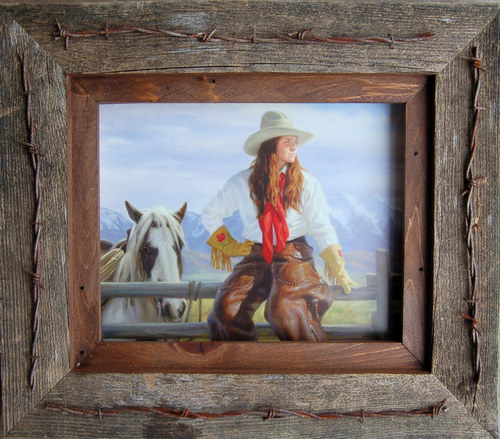 #3 Multi opening 5x7 frame is basic black and makes a unique wall display or the perfect gift (for yourself). You can display different picture orientations, portrait or landscape. The frame is suspended by a black ribbon, and the edges are distressed. You can't go wrong with this one!

Collage Picture frame set- three 5x7 on ribbon- PLP
4. 11x14 is a very popular size. It is perfect for prints or family pictures. Made from reclaimed barnwood the frame is 1.5 inch frame profile. Crafted beautifully from aged salvaged wood.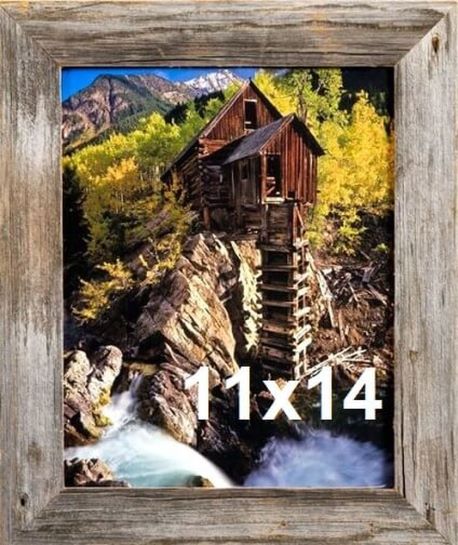 5. Handcrafted from knotty alder wood and stained a dark walnut color. This frame is accented with a 1/2 inch barnwood inset. Myrtle Beach series a true classic. The colors are neutral making them the perfect option for simple decor. I guarantee you will LOVE this frame!
Myrtle Beach 8x10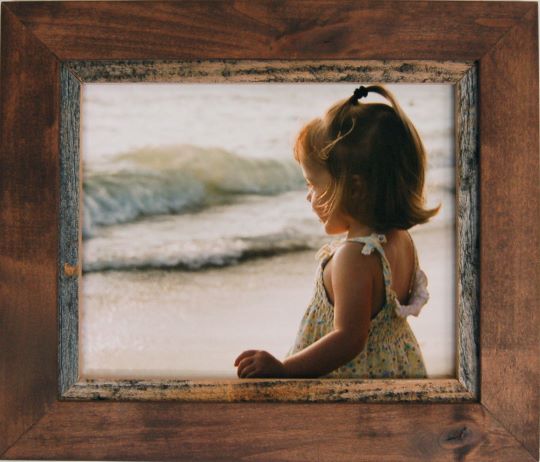 6. This antique barnwood mirror has 8 window panes making this a great addition to a farmhouse, cabin or lake home. This mirror has its own charm and character, it comes with 2 rustic pull handles at the bottom to give it an added unique look.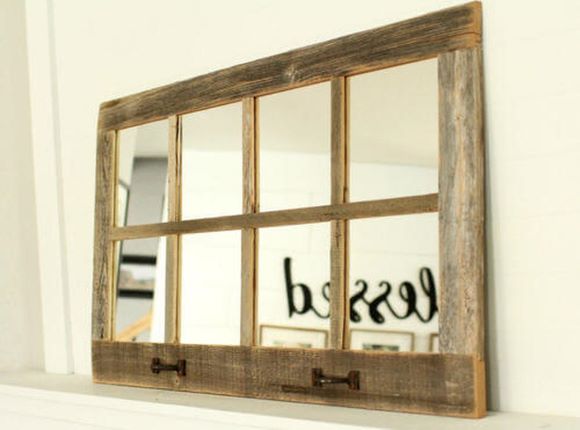 7. Our popular Flat Barnwood Mirror makes a beautiful addition to any home. The simple 3 inch frame and flat .75 inch profile allows it to fit into areas where clearance is tight, making it a very versatile mirror.
Flat Barnwood Mirror 24x36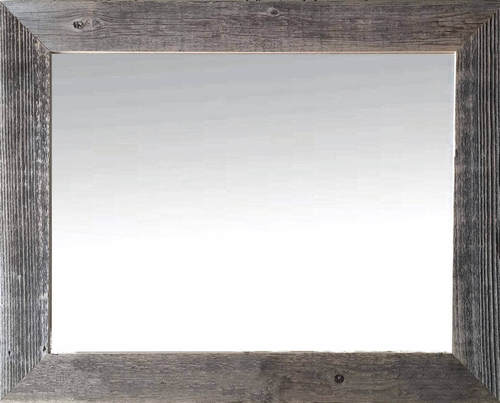 8. This is a favorite among our customers. These are perfect for a collection of family photos, vacation photos or candid shots of children. Each frame is made from authentic reclaimed barnwood making each frame unique with slight variances in color and imperfections. The knot holes also make the frames a piece of rustic perfection. Frames are hung with rustic burlap ribbon.
5x7 Triple Barnwood Frame 2 landscape, one portrait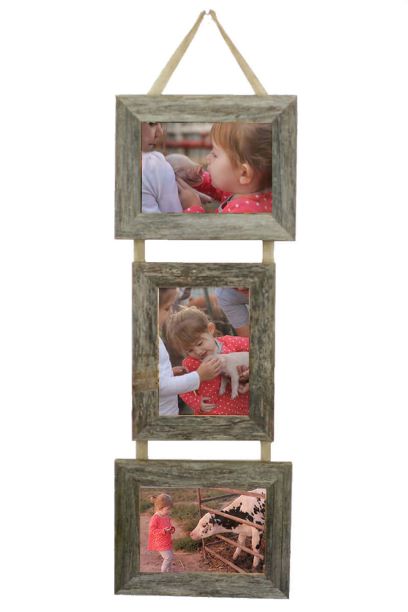 9. Barnwood mirrors are perfect for above fireplace, living rooms and bathrooms. Wherever you add this mirror in your home it is a beautiful way to highlight a room. The Lighthouse Mirror has a total of 3 inch frame width, including a 2.5 inch frame face with a barnwood border. Border width varies slight depending on the width of plank used. It is typically about 1/2 to 3/4 inch wide. The raised cap surrounds the entire frame giving it clean lines and a less rustic feel. Barnwood continues to increase in popularity making this mirror a favorite.
Lighthouse Style Barnwood 30x36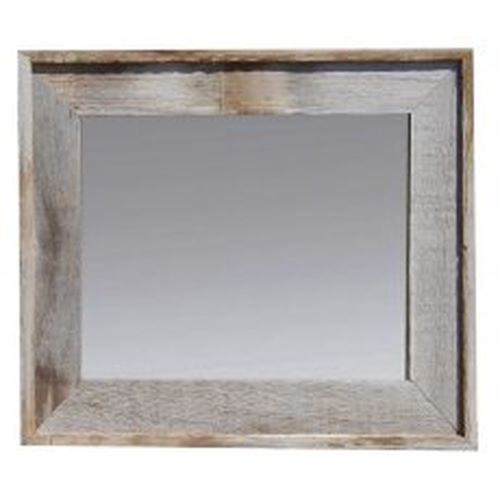 10. Beautifully handcrafted 16x20 Homestead Medium (2 inch) frame. These are a big seller, as they are the perfect western rustic reclaimed barnwood frame.These frames are weather distressed by mother nature. The knot holes, color variances, and natural imperfections have this frame selling like hotcakes!
Homestead 16x20- 2 inch frame
I know that you will love any and all the products that we have here at My Barnwood Frames. If you have been hesitant to order out of indecisiveness, the Labor Day sale is the perfect time to take action and ORDER TODAY, you won't regret it!
I hope everyone has a safe and happy Labor Day!