Posted by Jodi Petersen on May 10th 2019
I feel like it is my duty to make you all aware of the numerous amazing frames we have available on our site. There are so many options and narrowing it down it such a challenge. But that is one challenge I can gladly take on! After all it is Treat Yo Self Friday!
Today's focus is on our Cornerblock Frames:
Cornerblock Barnwood
Cornerblock Frontier Series
Cornerblock Barbed Wire
Lets dig deeper into these frame styles!
This one is our Barnwood Cornerblock frame. This frame would compliment any country, rustic and western decor. They look great portrait or landscape orientation, depending on the photo you choose. Popular sizes are available as well as custom sizing as with most of our frames. These make a great rustic collage wall, they are the vision Pintrest dreams are made of!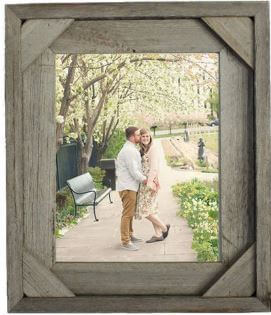 https://mybarnwoodframes.com/cornerblock-barnwood-frames/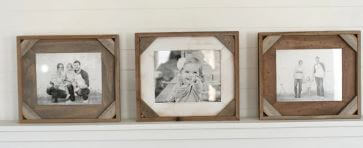 This is the Frontier Series Cornerblock Frames
https://mybarnwoodframes.com/cornerblock-frame-frontier-series/
I love that they come in different colors! We have driftwood grey, white, or distress pecan. With the colors on the frames it appears to be a matte which frames the photo so nicely. The frame width is 2.5 inches. They look great together or separate, landscape or portrait, standing or hanging, so many options! *Fun fact- due to the nature of reclaimed wood, each frame is unique with its own texture, grain and color. You can't go wrong with these!
Driftwood Grey White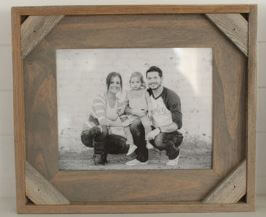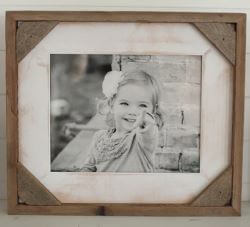 Distressed Pecan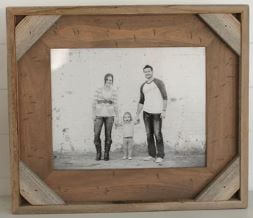 These are Cornerblock Barbed Wire Frame
A great little western picture frame for your favorite photos of the horses feeding, the new blooms on your spring flowers, or your favorite painting of the ranch. This frame features all-reclaimed-wood construction with accents of barbed wire. This frame looks great in landscape or portrait orientation.
https://mybarnwoodframes.com/cornerblock-barbed-wire-frame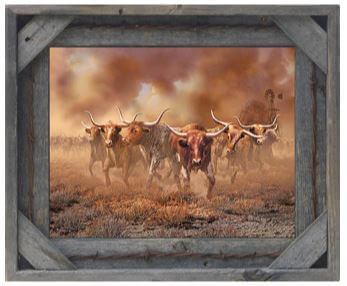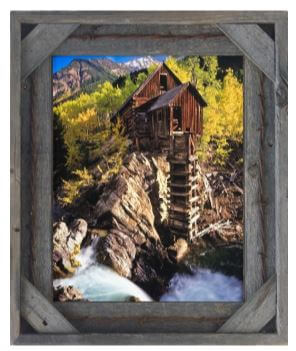 Portrait orientation
Which one do you need? I know, that is a hard decision! Lets not make hard decisions, life is too short, Get all of them! I hope all of you have a wonderful weekend celebrating the Mothers in your life. Time to shop for frames to put their pictures in!