Posted by Jodi Petersen on Apr 5th 2019
You have (almost) successfully made it through the week! its time for Treat Yo self Friday! This weeks product feature is our Reclaimed wood planter boxes with metal brackets. https://mybarnwoodframes.com/reclaimed-wood-planter-box-with-metal-brackets/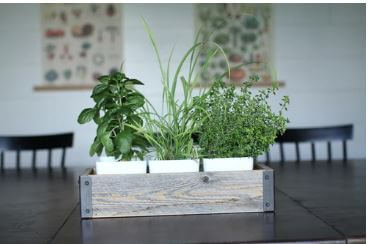 I love how these boxes enhance any Rustic decor!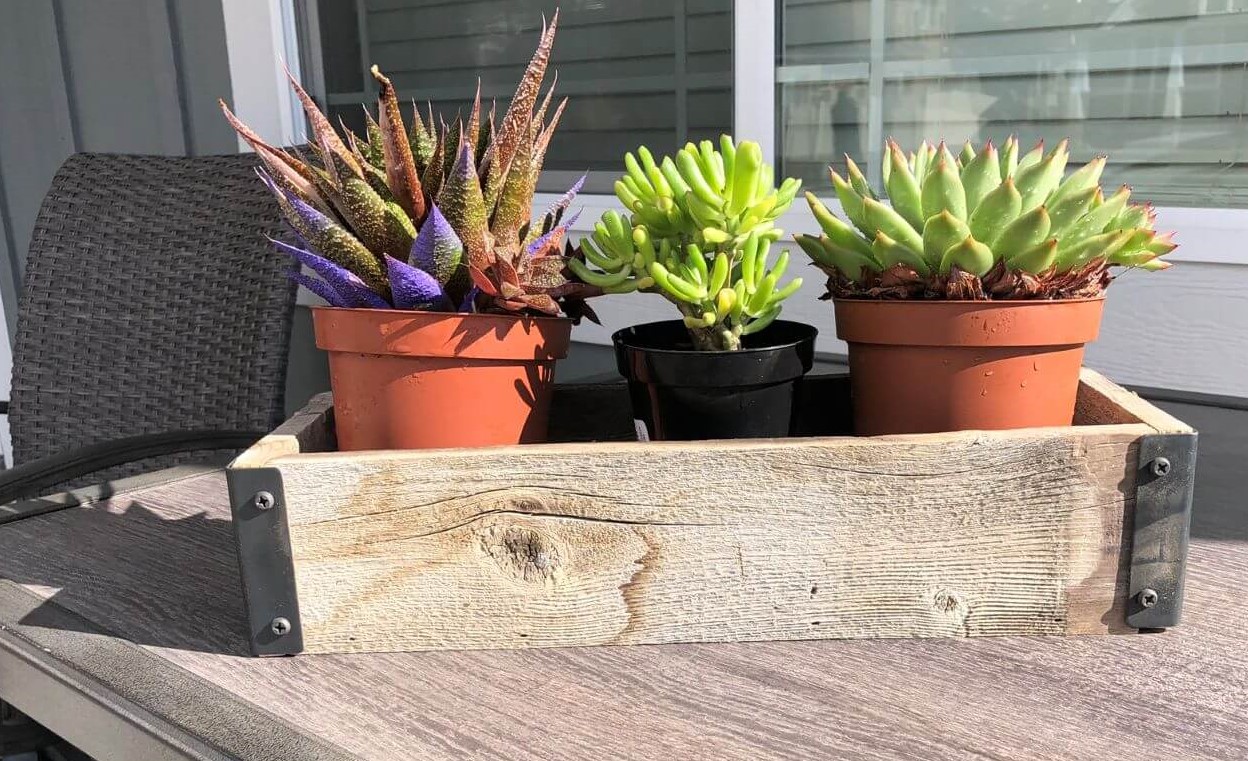 This quality craftsmanship is made in our own wood-shop located in Utah. They can be used inside or outside. They have small holes in the bottom for drainage if you use them for herbs or succulents.
We have 3 sizes to accommodate your creative uses. I found several different uses in addition to the standard. I like to think outside of the box :)
Dimensions are:
Small: 5.5 x 14.5 x 3 inches
Medium: 5.5 x 24 x 3 inches
Large: 5.5 x 36 x 3 inches
Interior dimension width = 4.25"
I love these boxes because they can be real space savers on counter tops, under sinks and they look so great in any room. My bathroom is one area where I need help with space for all the products I use. Look how many fit! This is just the medium box!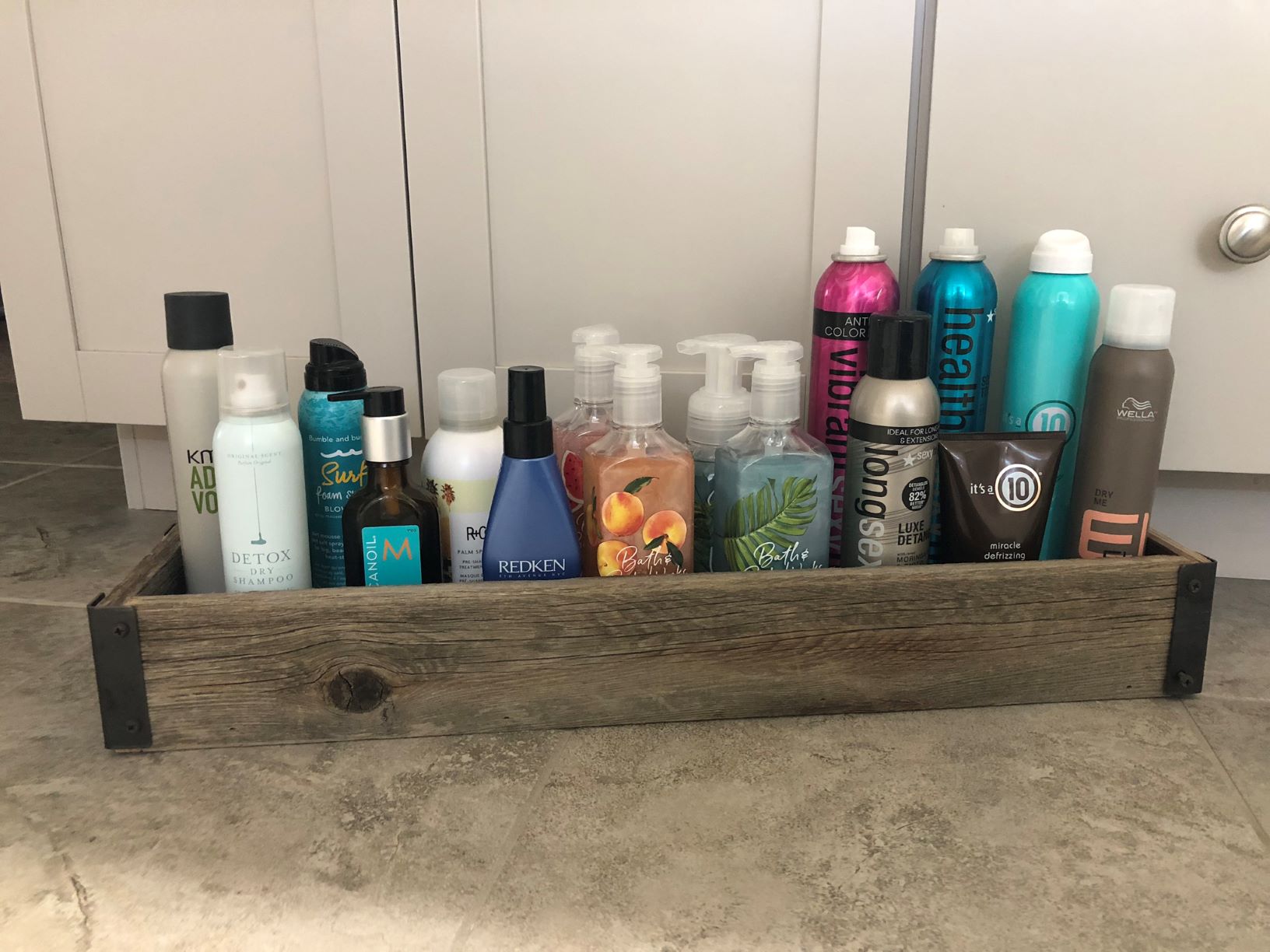 I love the attached metal brackets, it adds so much character! This one fits perfectly between my sinks and will hold all of my items as well as my husbands. I like to use the small box for our wash cloths on the bathtub, it makes a great addition to the room.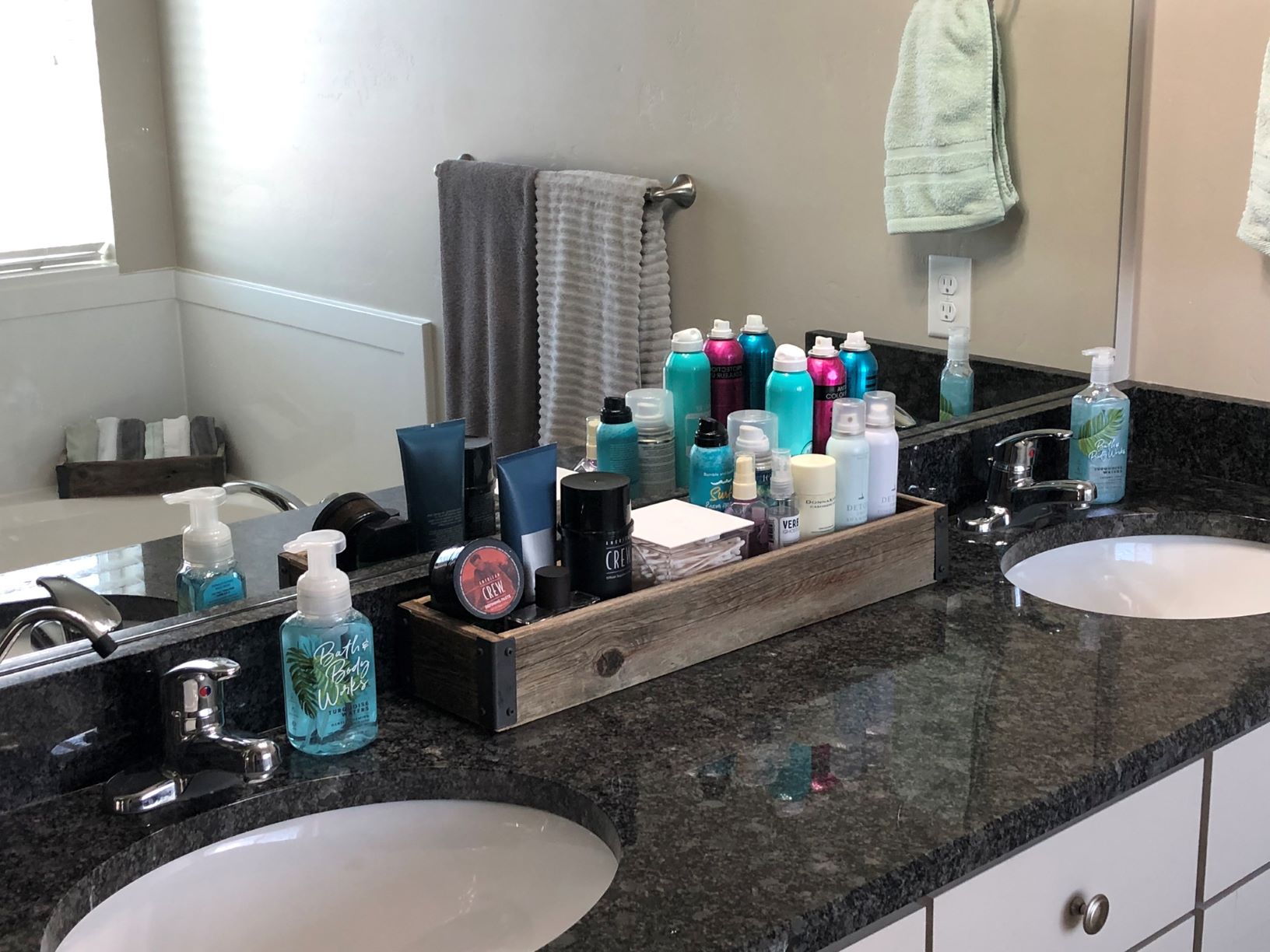 I don't know about you but my husband HAS to have something on his night stand to put all of the stuff in his pockets. Otherwise it is a cluttered disaster! The small box fits perfectly and holds everything!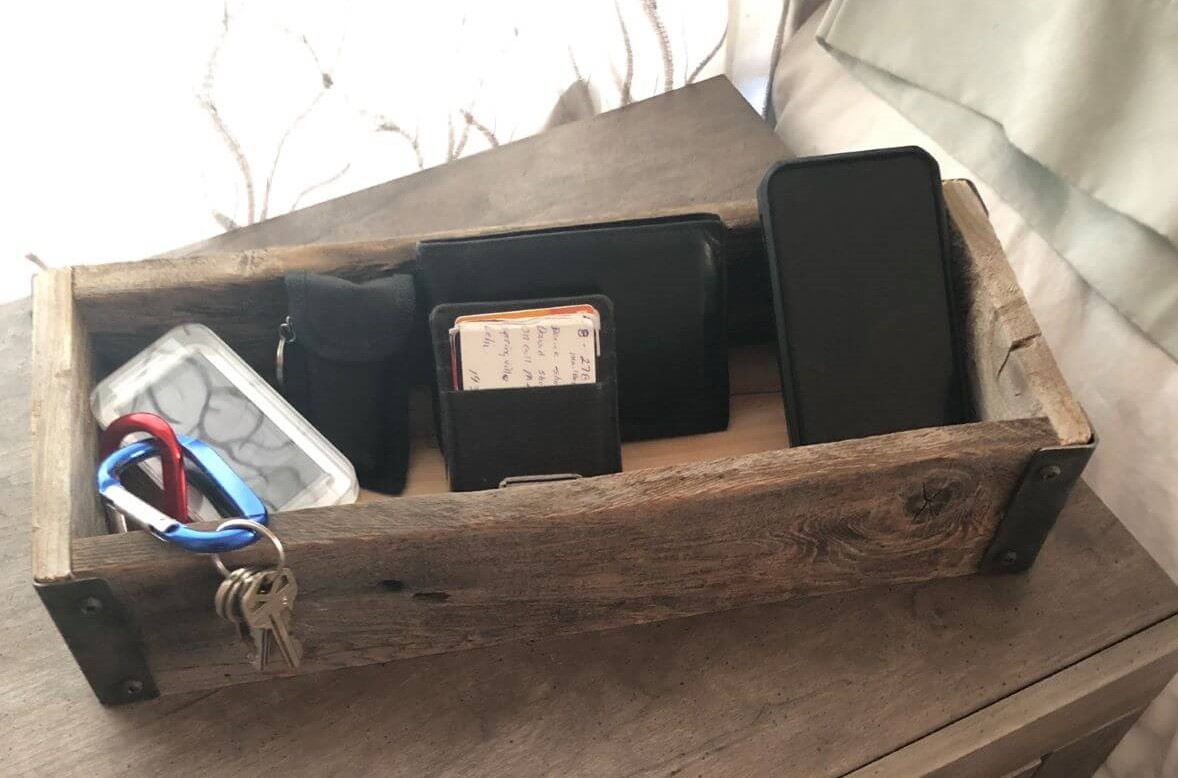 They make wonderful center pieces as well. You can change the decor according to the season or holiday.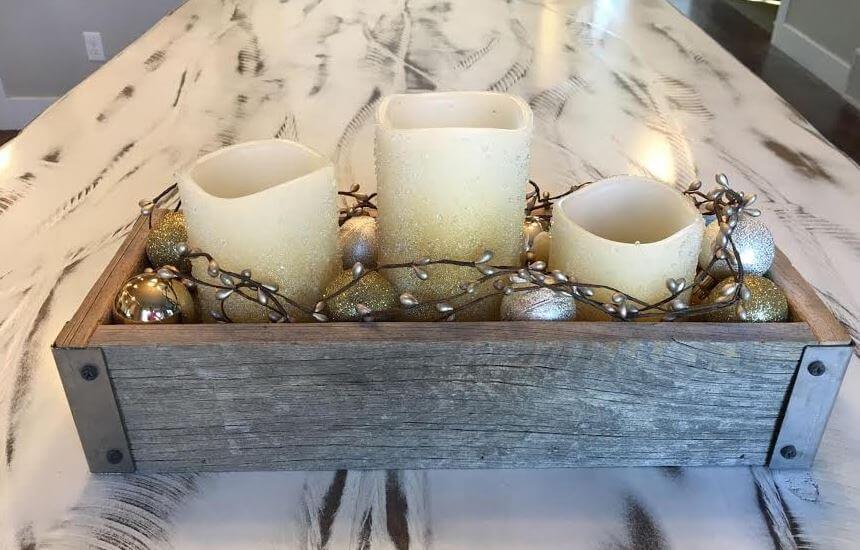 Now run don't walk to get your discount on this amazing Reclaimed wood planter box with metal brackets . Use coupon code Treatyoself1 at checkout for 20% off.
I hope you have thought of different uses for these. I cant wait to see what you have come up with!