One of the very first rustic collage frames we built was essentially an accident. We discovered a fun stock photo featuring a fun snowman scene by artist Kerrie Hubbard, but it came in two pieces. So, one of the craftsmen in the shop created a sample frame that allowed for the display of both halves of the image.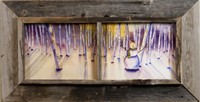 While we've made some adjustments to the style of the frame since then, I still think a barnwood collage frame is a charming way to display unique Christmas decor. It has also turned into a fun method for creating Christmas memories. One of the cutest Christmas gifts I've seen was one that showcased 5 photos of two small boys in their Christmas jammies. It's still one of my favorite ideas for a special gift for Mom or Grandma. You just need a set of matching pajamas for everyone in the photo. Amazingly, there are websites out there that specialize in matching pajamas, so this isn't as hard as it sounds. Try pajamagram.com or hannaandersson.com for some ideas.

Put on your crafter's thinking cap for just a moment. How many possibilities can you imagine for filling a collage frame? One of our customers created a unique anniversary gift when he ordered a 5-opening frame and filled it with photos of his wife's hometown as a "going-away gift" when the two of them moved cross country for the first time. It will be a treasured memento for her of a place she loved, and better than that, it will become a visible expression of her husband's thoughtfulness.
One Mom, whose son had excelled in art in high school, but who had set aside his sketch pad after college classes and a full-time job took over all of his spare time, put copies of some of his sketches into a frame. These were added to a grouping of rustic frames showcasing some of his other work.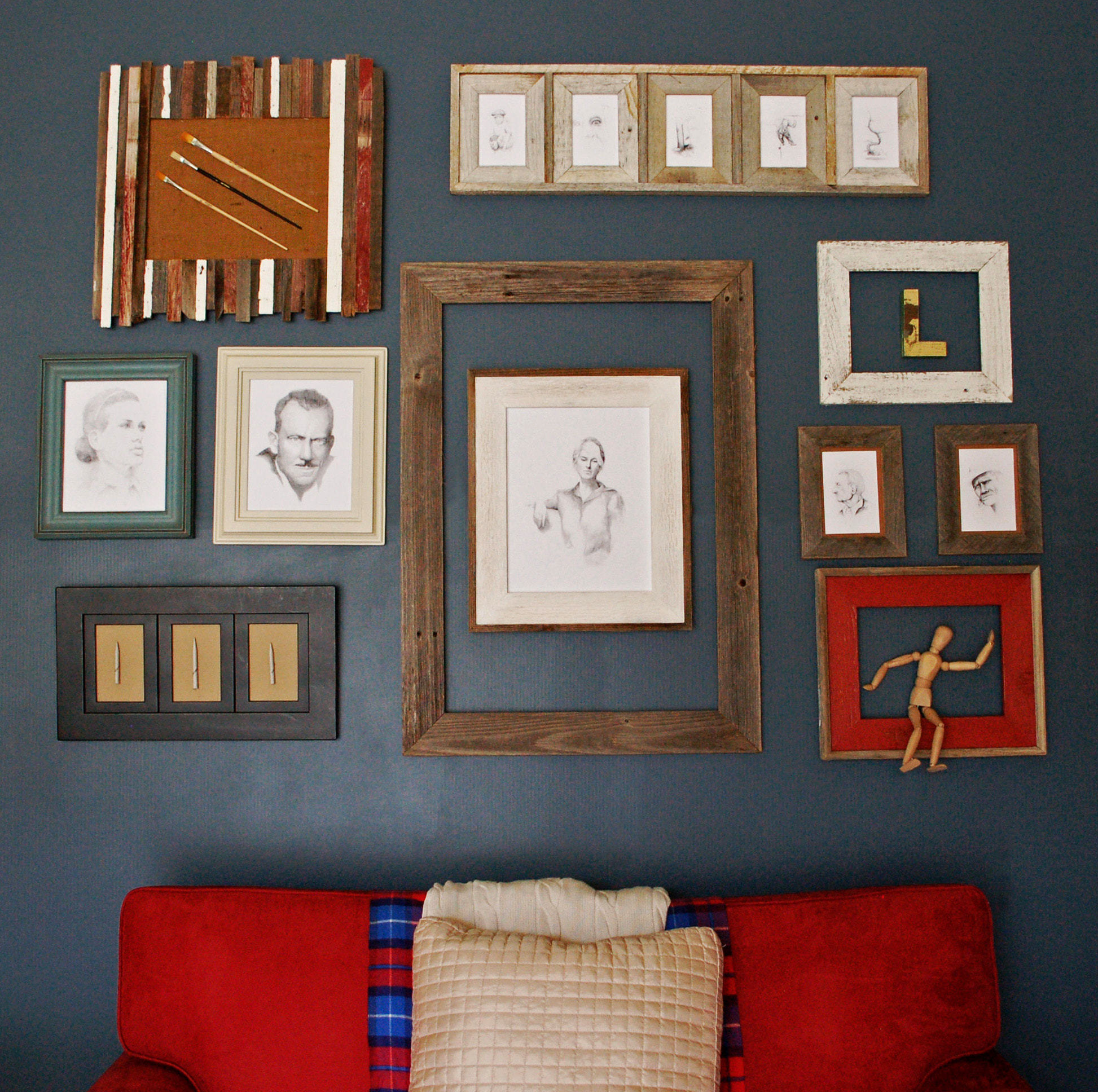 A collage frame can hold a series of five photos of your 3-year-old daughter baking her first batch of cookies. Or, fill a three-opening frame with a fun family portrait–one with Mom and the girls, one with Dad and the boys, and one in the center that includes the entire family. We've purposely designed our collage frames with versatility in mind. Remove the glass and insert 3-D items like jewelry, baby shoes, a treasured children's book, and more to create a personalized gift.