Posted by Jodi Petersen on Jun 21st 2019
Western Picture Frames are a customer favorite here at mybarnwoodframes.com. Our western decor enthusiasts love the look of a great piece of barnwood, and we use only authentic stuff. You can bring the country indoors and surround yourself with a reminder at each glance
I personally love to mix and match my decor with an array of frames. These Cowboy frames with a 3" width frame are a great addition to any room. The unique casing also makes these rustic frames a great choice if you want to create a shadowbox, simply leave the glass out. If you are looking for a frame to pair with your barbed wire frames, these are it! They compliment each other greatly!
https://mybarnwoodframes.com/8x12-cowboy-picture-frame-medium-width-3-inch-western-rustic-series/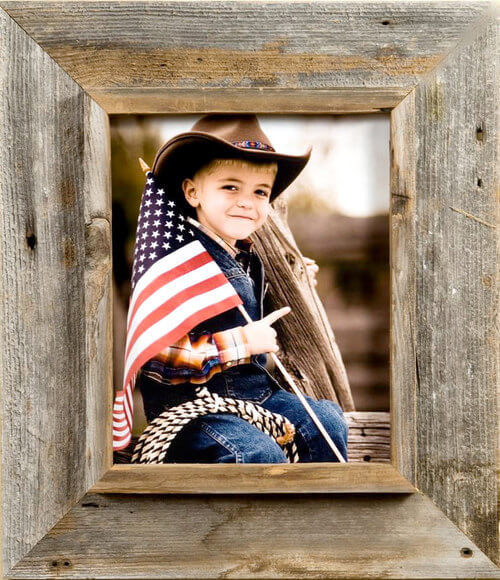 Your Cowboy Picture Frame won't get any more authentic than this. Built from reclaimed barnwood harvested in the heart of the American West, these handmade rustic frames will complement any rustic decor.
Frame is crafted from authentic barnwood
Several sizes available- custom options as well.
Frame width: 3"
Flat outer frame is 2-1/2 inches wide, interior casing for the frame is 1/2-3/4 inches wide
Depth of interior shadowbox is approximately 1/2 inch.
Includes glass, backing and hanging hardware
The flat outer edge of the Cowboy Picture frame is 2 1/2 inches wide with a 1/2 inch interior casing, making the entire frame width just over 3 inches wide. This generous frame width highlights the beautiful textures and colors of the natural barnwood without overpowering the framed subject.
Western Rustic Cowboy Frame Narrow width 2.25"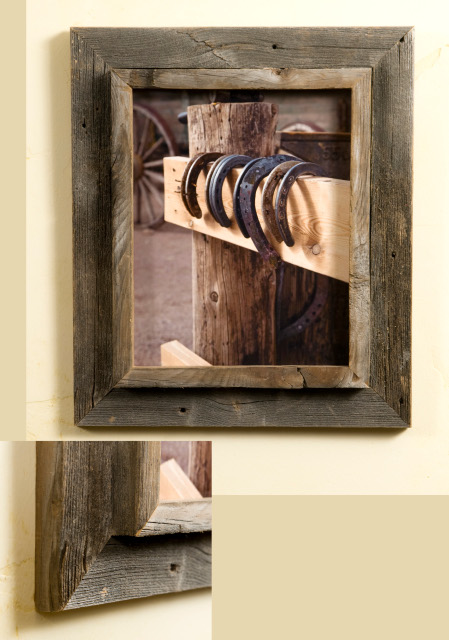 Each rustic frame cases a .75 inch plank edge inside a 1.5 inch barwood frame making the entire frame width just over 2.25 inches wide. This frame-inside-frame look lends itself especially well to western rustic subject matter.
These frames have the ability to be customized which means that photo of your child and his pony (or yours for that matter) that you cherish will look perfect in this frame!
I know I say this often but the options are endless with our frames. You will be so excited to get these hung in your home, office, guest home, or vacation home. It is time to Treat Yo Self, you deserve it! Don't let anyone tell you differently.
Please click here to view other Western Picture Frames we offer.