Posted by Jodi Petersen on Feb 21st 2020
I have been seeing a lot of accent walls in new homes lately. One of my favorite things to do is walk through homes that are just being finished. I love to see how builders/home owners are decorating their homes. My favorite by far is the reclaimed barnwood walls. I love how it has a rustic look as well as a finished classic look. Isn't this beautiful, can you imagine a wall in your home covered in barnwood?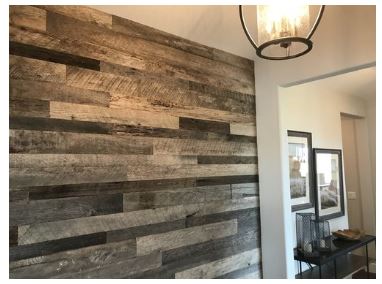 You can purchase reclaimed barnwood on our website! An assortment of natural weathered reclaimed barnwood board that are 3" wide have been prepared with interlocking shiplap slots for easy wall installation. We can customize colors and tones just for your home!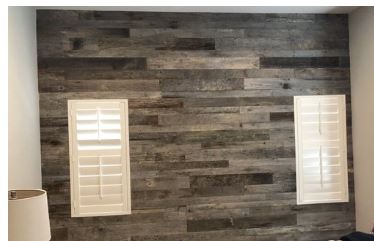 Barnwood Wall Paneling
We love this paneling so much that we put it on one of our office walls. It is so fitting and looks fantastic!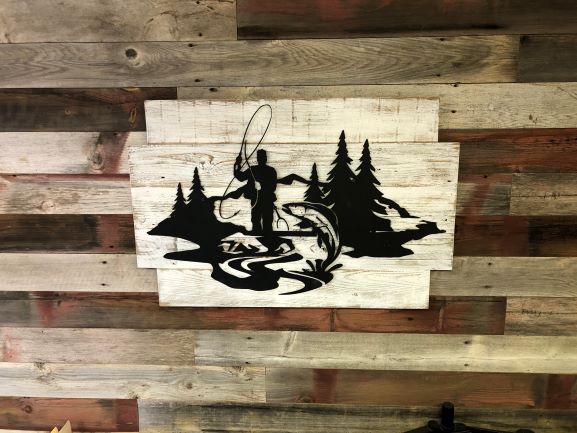 There is a lot of red in this reclaimed barnwood, which gives it more of a rustic appeal to me. Generally the barnwood that we get has more brown/gray tones, I am loving the red hues.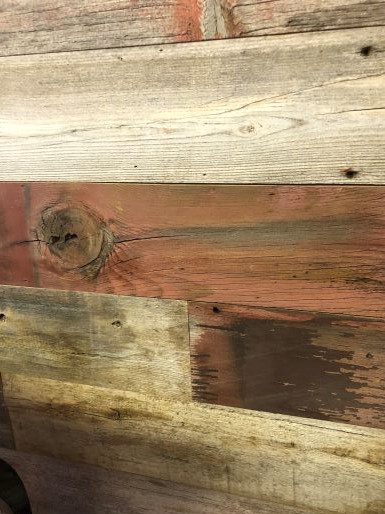 Where in your home would you love to see this wall? A few awesome things about barnwood is the tones, colors and textures are so different they can go in several different rooms and look completely different. Barnwood adds visual appeal in living rooms, bathrooms, man caves, and mud rooms, so many possibilities!
Are you nervous about installing these yourself? Let me set your mind at ease! We have all the instructions in our listing to ensure that you order the correct amount for the wall you are envisioning. We are all about making decor dreams come true!
Careful preparation is taken to ensure the most beautiful assortment is sent to you. 3" wide weathered barnwood is chosen, and cleaned from all nails, staples and any other unwanted items. We then plane all the boards to a consistent 1/2-inch depth. Next, we make shiplap slots into the top and bottom of the boards; this allows the horizontal wooden panels to interlock into each other; slotting them into place almost like a jigsaw. We then cut the boards to an assortment of lengths of: (36", 24", 18" 6"). Lastly, we take a variety of boards in different tones and textures and package them to be shipped directly to your door.
Let us know the tones you are envisioning, we are all about making decor dreams come true!