Posted by Jodi Petersen on Jul 31st 2020
Do you remember my post back in March about the New Summerland Barnwood Mirrors? Yeah I didn't either, so I went back and looked https://mybarnwoodframes.com/blog/summerland-barnwood-mirror/
Those have sold so well that we decided to make them into frames! I know, it is a brilliant idea. Wish I could say it was my idea but, that is not the case.
Summerland Rustic Slat with Colored Overlay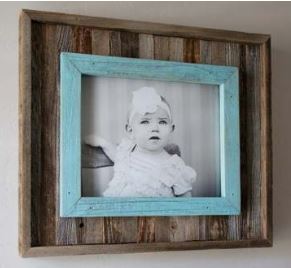 Don't you love it? This frame is fantastic in any of these 6 colors:
Aqua
Mint
White
Red
Black
Green
All of the color option are going to pop with the beautiful color tones and texture of the Reclaimed Barnwood. I love the color tones of Reclaimed Barnwood with bright brilliant colors it makes for such a unique, lovely frame.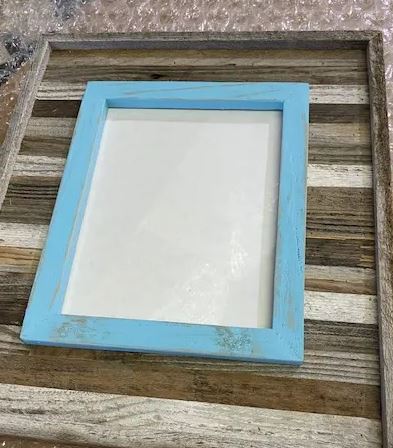 This is a Blue overlay photo from one of our customers.
Not only will you love this frame but so will everyone else who sees it. I'm sure you have photos around your home that are not framed because you've been waiting for the perfect frame. Look no longer, here it is! Imagine those photos in this great frame. Remember, we LOVE to make custom sizes for you! Just email or call us!

We want to see what YOU do with your frames and mirrors! Show us the amazing things you come up with in your home. I love to see how everyone decorates their home. You guys have such great ideas decorating your home with our products, it is so FUN to see! PLUS it gives us insight into our customers, we LOVE it.
Keep them coming please! Makes my entire day!